Podcasts
We offer management consulting for business owners hoping to grow and scale.
Using Data to Drive and Scale a DSO with Eric Pastan, David Wilson and Greg Mahoney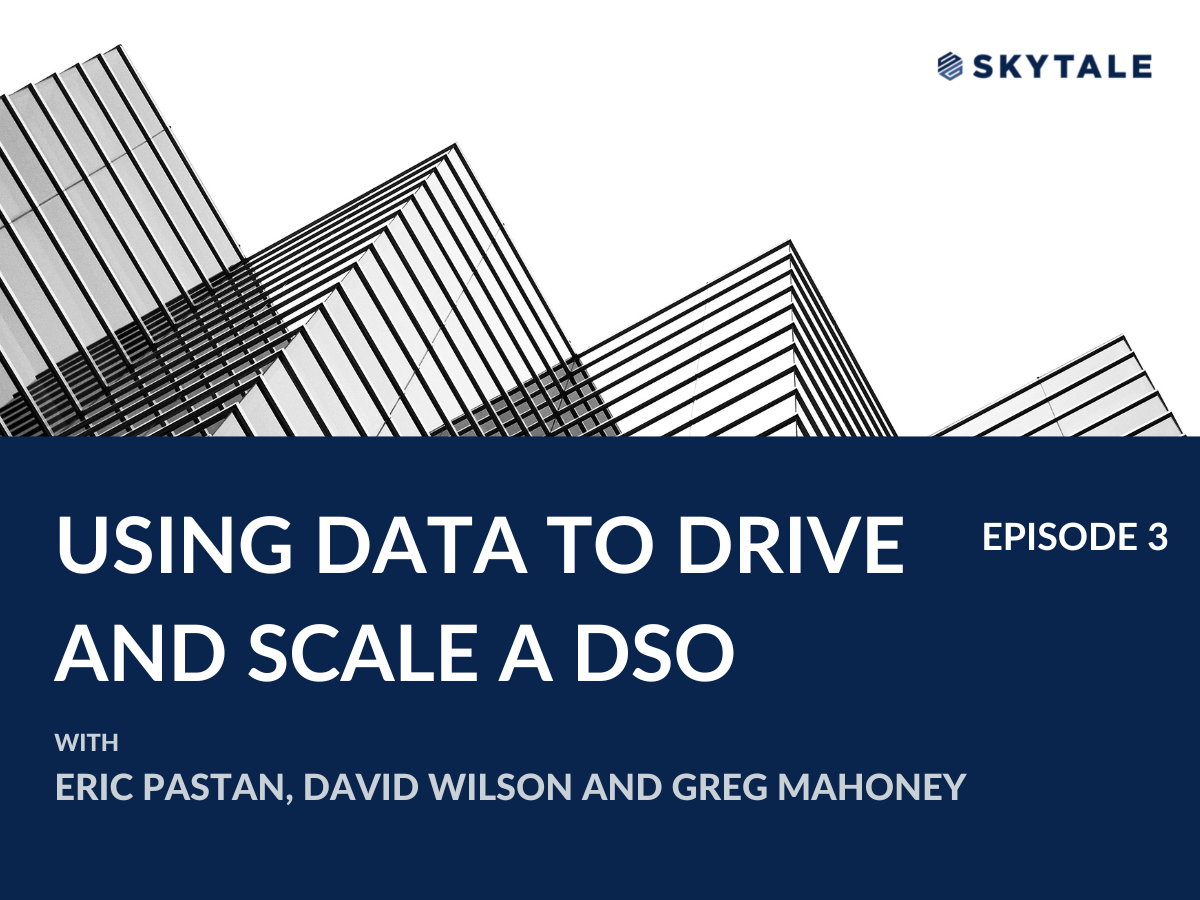 Even before the turn of the new millennium, the power of data and information has been apparent. But in the last few years, we've seen how data analytics have driven various industries to advance and scale, particularly the medical and dental industries.
Data allows DSOs and MSOs to provide the appropriate response, services and patient care, which allows for better operations management and growth projection.
In this episode, James Turcott talks with Eric Pastan, David Wilson, and Greg Mahoney about the success stories on how the power of data and how using analytics and key performance indicators drive and scale DSOs, and what it really means to be a data-driven DSO.
In this Episode, You'll Discover
How the quality of data input into the system matters
The practice management system as a crucial tool to drive data
Data tracking in different fields of the medical and dental industries
How leadership and a culture of excellence ties into being data-driven
Analyzing performance and success indicators
Setting up data collection infrastructure to back up data
 Episode Insights
Make sure that everyone in the organization understands their roles and the need to

input the data the right way at the beginning. When you do have that fundamentally set up within your organization, you can start to look at that data in different ways in order to understand what everything means big picture. – Eric Pastan
What being a data-driven DSO means is creating leadership and creating a culture of excellence around what the data is saying and that everyone is all in all the time and always looking to improve and more accurately predict and forecast performance. – James Turcott
From inside the four walls of our office, what's gonna dictate success is our people understanding what they need to do in order to create success in their role for the organization. And those are what those KPIs are intended to do. – Eric Pastan
We're about solving problems and looking ahead using data. And how you do that is by finding those particular APIs that focus on driving improvements over time that are looking forwards. Obviously, we're gonna have things that look backwards. That's what accounting is about. – Greg Mahoney
Typically what I've done when I've come in and looked at a situation is I've tried to simplify it and take the noise out of it. Because ultimately, companies, as they move through time, have a tendency to go down the rabbit holes and collect more and more information. Keep it simple. Keep the focus on the data on the four corners of the page and communicate that throughout the entire organization so that everybody's operating on the same page. – David Wilson
About the Guest:
Greg Mahoney is a management consultant at Skytale Group. He joins the Skytale team with broad experience in building infrastructure and strategic planning in the dental industry. Utilizing experience from individual locations, emerging groups, and a DSO with more than 100 locations, Greg expertly builds strategies and helps executive teams reach their goals.

David Wilson is a consultant at Skytale Group. David serves Skytale clients with over 30 years of vast experience and leadership in the healthcare industry. He relies on his experience to drive our healthcare clients toward operational efficiencies and to help them meet key business and financial objectives.
Before joining Skytale Group, David served as Chairman, President and CEO of a large Dental Service Organization that supported 119 dental centers across 19 states. He was also the owner and founder of a boutique DSO servicing six locations.
Eric Pastan is a strategic advisor at Skytale Group. He joins the Skytale team with vast, hands-on experience scaling businesses in the dental industry. Leveraging his years of experience building a Dental Services Organization from the ground up, Eric helps business owners strategize during crucial stages of growth to carry out their vision.
Follow Skytale Group:
Strategy and insight, right in your inbox.
Subscribe to our email list for episode updates and releases.