Podcasts
We offer management consulting for business owners hoping to grow and scale.
What Are Dental Membership Plans? Strategies for Implementation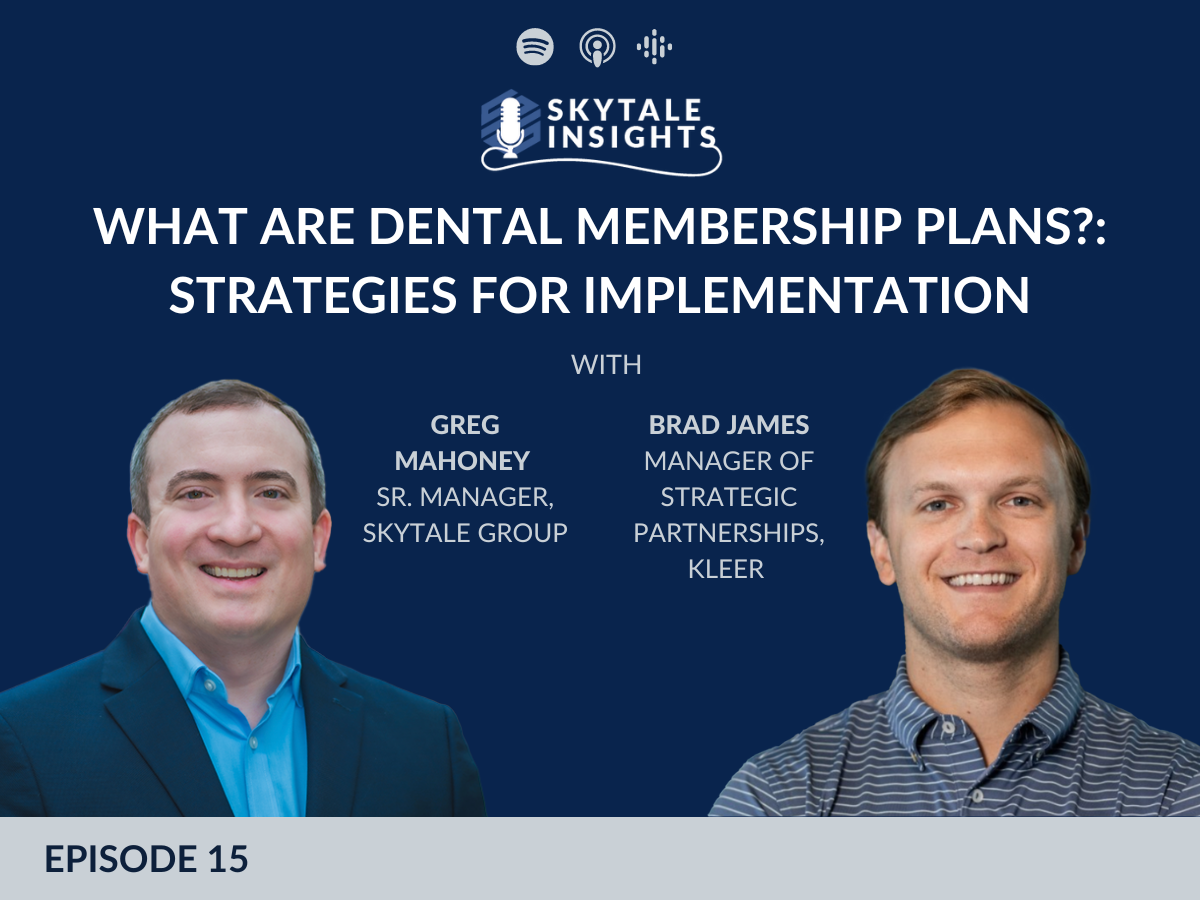 In the newest episode of Skytale Insights, join this week's host, Greg Mahoney, Sr. Manager at Skytale Group, and guest, Brad James, Manager of Strategic Partnerships at Kleer, as they discuss dental membership plans.
Brad is an expert in leadership and a liaison to key partners and accounts. He seeks to build strong partnerships with practices and organizations whose goals align with revolutionizing and modernizing the dental industry. He is passionate about helping practices leverage their focus toward creating a more successful and profitable business.
In this episode, Greg and Brad delve into the topic of dental membership programs, bringing to light the benefits a membership program can bring to your dental practice. Listen as Brad shares his background on Kleer, a trusted dental membership program platform,  and unveils effective strategies for seamlessly implementing these programs.
In this episode, you'll discover:
Insights into the Kleer platform and how it can help grow and retain patients
Strategies for implementing a dental membership program into your practice
Common challenges with practical solutions during the implementation process
Greg Mahoney's first-hand experience with implementing dental membership programs
Connect with Brad:
Strategy and insight, right in your inbox.
Subscribe to our email list for episode updates, articles, and more.