Revenue Cycle Management for DSOs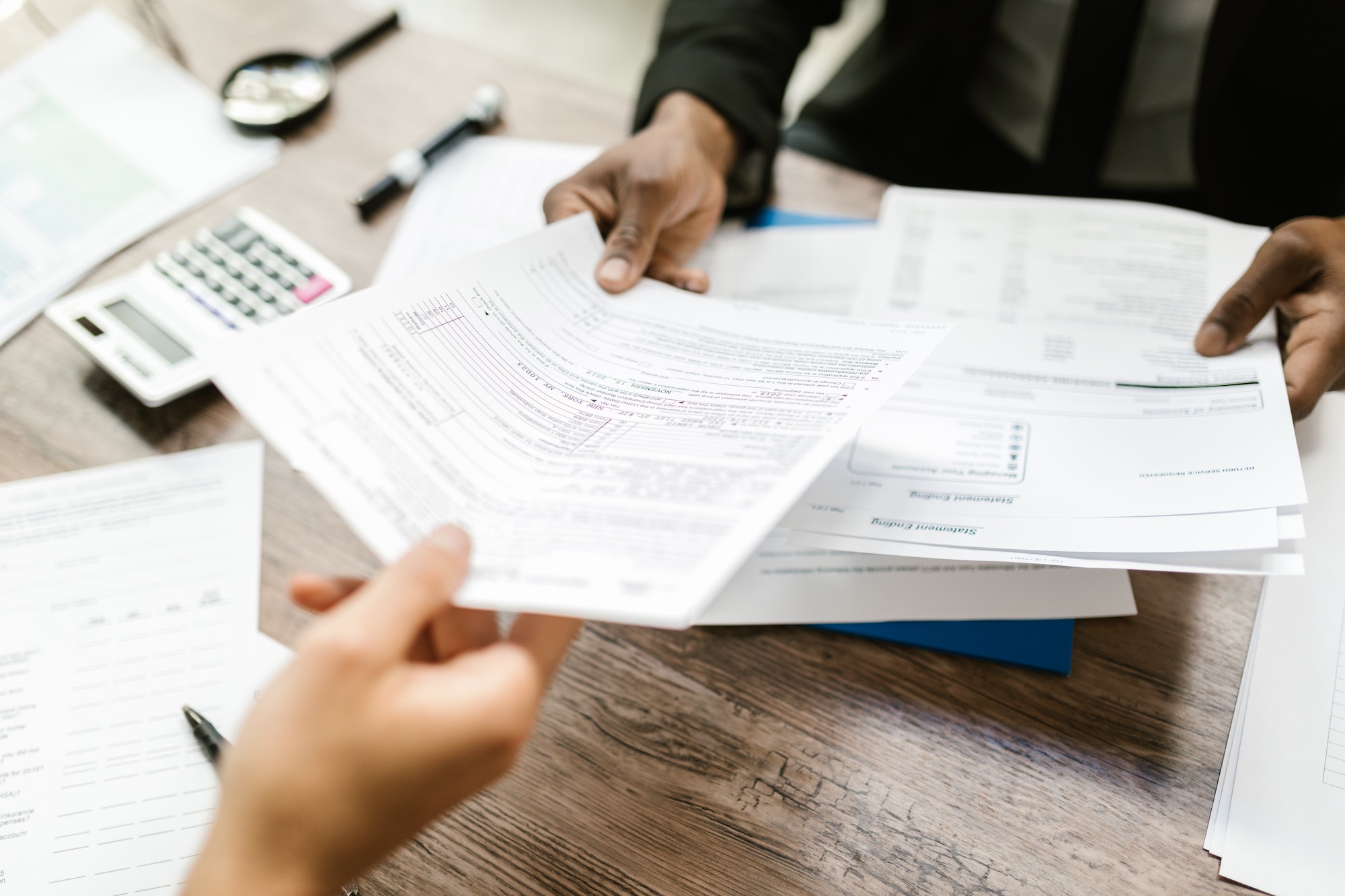 As your DSO grows, so does the complexity of your business. Keeping tabs on every patient appointment, insurance provider, and payment type gets more and more complicated the more patients you treat. That's where revenue cycle management for DSOs comes in. We work with DSOs to fine tune RCM as they scale.
What is dental revenue cycle management?
Revenue cycle management (RCM) is how healthcare organizations like DSOs collect revenue, starting with the patient's first appointment and ending when insurance claims and patient payments are complete. In other words, it links the provider with patient benefits and payor reimbursements.
The main steps of dental RCM include:
Contracting and credentialing:

Establishing the contract for procedure reimbursements or renegotiating them every 36 months or so. Credentialing is the application for registration to sign a doctor up to the reimbursement contract. On a 24-36 month basis, you can renew this to assure provider licensure and malpractice insurance are current and in good standing.

Patient benefits verification:

Taking the info the office has collected from the patient and researching what benefits they actually have as part of their insurance plan. It's important to do this before the appointment so an accurate treatment plan—and financial estimates—can be provided. This increases case acceptance from patients and provides clarity to the office on how they can bill the payor while minimizing patient frustrations.

Claims processing:

Submitting a claim to the patient's insurance company using the correct service codes.

Reimbursement and cash posting:

Receiving reimbursement from the insurance company and collecting any outstanding payment from the patient for services provided.

Claims follow-up:

Following up on outstanding claims (or patient balances) that are unpaid. If not conducted properly, this can lead to serious cash flow issues, especially when the business is dependent on a few main insurance payors for all its revenue. The process requires a claims specialist to call and/or use an online portal to review unpaid claims. They'll supply any missing data to get the claim to be paid, or "appeal" the claim to be reconsidered for payment when not paid or underpaid from what was expected in the reimbursement contract.
Each step helps work toward receiving the highest possible reimbursement amount. The RCM process also helps ensure that accounts receivable is managed appropriately.
How does RCM impact a DSO's bottom line?
Well-functioning RCM should address each of the steps above. When done correctly, this financial process can help your practice keep tabs on every appointment, every service, and every outstanding claim to make sure everything makes its way to accounts receivable. The success of RCM can be measured in the total number and value of outstanding insurance claims and patient balances.
If any of the steps fall behind, it can lead to increasing unpaid claims—and ultimately, a cash flow issue for the DSO. If providers are paid on collections, they might be unhappy without commensurate compensation. This can lead to turnover or write-offs.
But when RCM functions well, accounts receivable is minimized. Providers' work is reimbursed in a timely manner in accordance with the payor contracts. And the DSO's bottom line should stay in the black.
5 tips for improving RCM in your practice
If your DSO would benefit from an improved RCM process, here are some tips to consider:
Update UCR (usual, customary, and reasonable) rates and payor fee schedules on an annual basis. Confirm contracting and credentialing for each provider.

Assure claims are verified and batched on a daily basis.

Understand that each payor has a typical timeframe of remitting payment. Chart this for each payor and use it to follow up on claims that take longer than expected.

To improve your RCM and insurance accounts receivable, begin with what claims may time out of payor consideration by the largest dollar amount.

When tackling an outstanding claims issue, measure the issue in terms of accounts receivable as well as the number of claims in each bucket. Accounts receivable issues are solved by addressing each claim, so set realistic goals for how many can be addressed each day or week per person.

Consider hiring outside help. As you grow, it's possible to outsource some of the RCM grunt work. We recommend companies like

Inside Desk

,

Zentist

, and

Medusind

.
Dental RCM consulting with Skytale
Revenue cycle management for DSOs is a complex process that many practices struggle to find effective solutions for. That's why our DSO consultants work with clients to improve the RCM process. It's a great way to help DSOs improve their cash flow and accounts receivable. 
Here's how Skytale helps DSOs develop or optimize their RCM:
Assess:

Review existing billing and collection policies to identify areas causing risk to the prompt reimbursement from contracted payors. Provide recommendations on outstanding payor claims, department capabilities, and tools and documentation to assure a well-performing RCM team.

Implement:

Develop systems and measures to bill, follow up, and post the receipt of EOBs. Coach employees how to use these systems. Create revenue cycle SOPs customized to your organization that simplify the process of onboarding new employees and create a routine for operations.

Measure:

Institute regular reporting of revenue cycle key performance indicators. First determine the current condition of accounts receivable and RCM productivity metrics. Then, provide regular updates to show progress during the engagement. Quantify the success of team members and how their contributions affect collectable accounts receivable. Report total company RCM performance in ongoing monthly management consulting meetings with the Skytale team.
Are you an owner with an appetite for growth? We've assembled a team with exactly the industry experience and expertise to help your business get where it needs to go. Contact us today!
And if you're looking for other ways to grow your DSO, check out how to improve the patient experience.