Podcasts
We offer management consulting for business owners hoping to grow and scale.
Daxxify: What You Should Know About the New Neuromodulator with Judy Kozlicki and Ashley Carter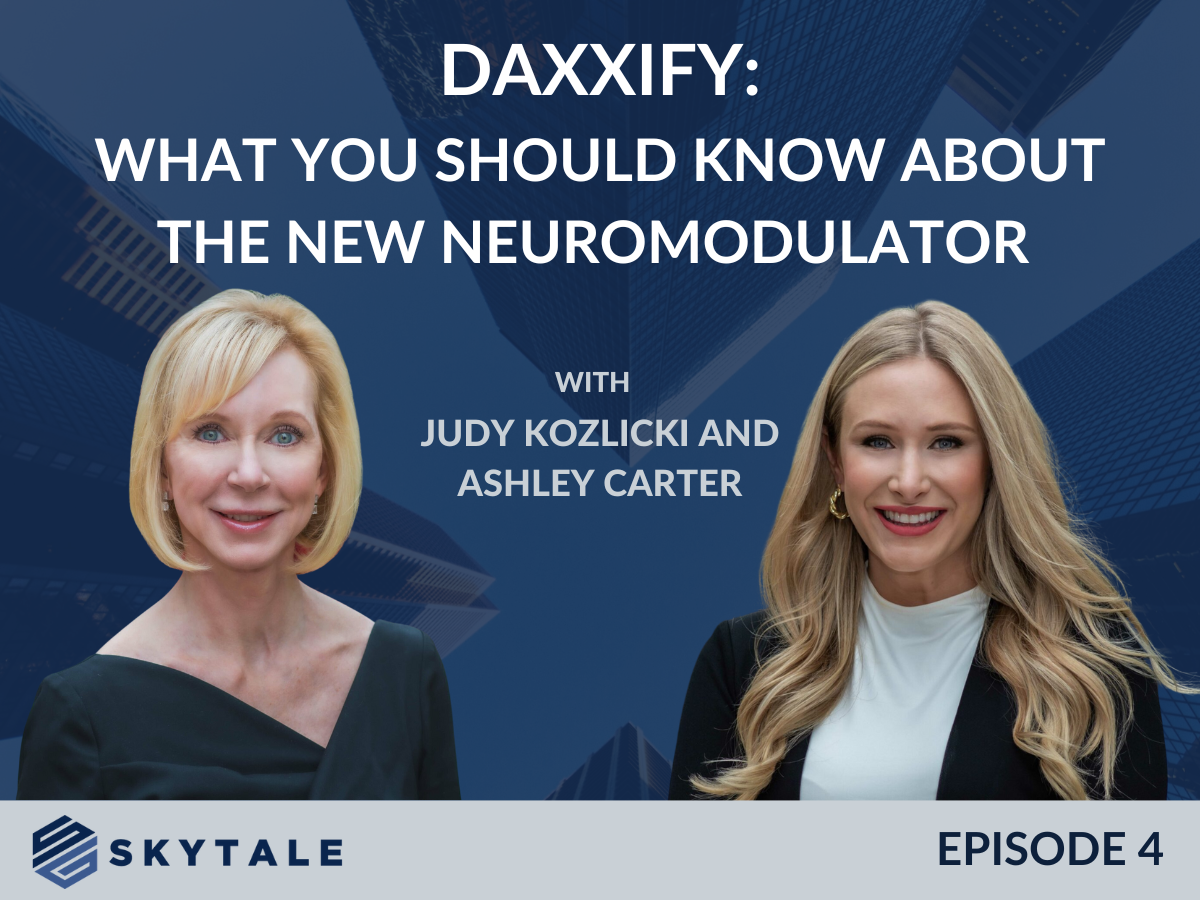 Recently, the medical aesthetics world was filled with buzz, excitement, and anticipation as the new neuromodulator that promises youthful-looking skin that lasts longer is now FDA approved—Daxxify!
Is Botox really out now that a new and better promising competition has arrived? How will Daxxify change the medical aesthetic market and how should we approach this lead?
In this episode, we talk to Judy Kozlicki and Ashley Carter to hear their thoughts and assessment about Daxxify and how it will revolutionize the world of medical aesthetics.
In this Episode, You'll Discover
What Daxxify is

What Daxxify's edge is in comparison to other neuromodulators like Botox, Xeomin, Jeuveau, etc

How medical aesthetics businesses should approach the implementation of Daxxify

Why Daxxify is a great investment for clinics and medical aesthetics businesses

Early concerns for medical aesthetics business owners and how to tackle these

The community's response to Daxxify

Addressing the fear of consumers
 Episode Insights
It's super exciting because Daxxify is said to have a quicker onset, meaning it takes effect quicker and it has a much longer-lasting effect.

– Judy Kozlicki

Each neuromodulator differs in formulation and has different components that hold their peptides to create a stable, active, complex absorption… So one of the main reasons for the longevity effects is the peptide it's made up of.

– Ashley Carter

Comprehensive consultation, how important that is, and really educating your patients on a full good skincare routine—it involves all those elements. So, I think there shouldn't be a worry about not seeing your patients.

– Judy Kozlicki
Providing your med spa with education, even your front desk being able to explain, that is going to be essential to being successful with this new neuromodulator. – Ashley Carter
Make sure you are working with a very experienced, knowledgeable injector, somebody who has not only experienced this product and had training on this, but also someone with highly advanced injectors. – Judy Kozlicki
About the Guest:
Judy Kozlicki is a Strategic Advisor of Aesthetics for Skytale Group. Judy Kozlicki's extensive experience gives her a deep understanding of the aesthetic space. She gets to know each client's practice individually, identifies the opportunities for growth, adapts best practices, and works alongside owners to bring their vision to fruition. 
A trailblazer in the business of aesthetics, Judy has held executive-level positions in solo practices, small group practices, and large-scale national med spa operations for over 16 years. 
Ashley Carter is a consultant at Skytale Group. She has worked in the medical field for over 10 years and provides her clients with a wealth of knowledge and expertise in the aesthetic world. She has a deep understanding of both the clinical and financial sides of the med spa business. Her experience has taught her how to navigate the ever-changing landscape of the industry.
Previously, Ashley worked in plastic surgery and quickly became their Lead Nurse Practitioner and Cosmetic Injector. She has also had experience as a Lead Nurse Practitioner and Clinical Director overseeing nine Medspa locations, maintains her registered nursing license, and is a certified Family Nurse Practitioner in several states. She also holds one of the most challenging certifications in the aesthetic industry as a Certified Aesthetic Nurse Specialist (CANS), held by less than 1% of aesthetic nurses in the US.
Follow Skytale Group:
Strategy and insight, right in your inbox.
Subscribe to our email list for episode updates and releases.