Podcasts
We offer management consulting for business owners hoping to grow and scale.
What is Upneeq? The Story Behind The New Innovative Eyedrops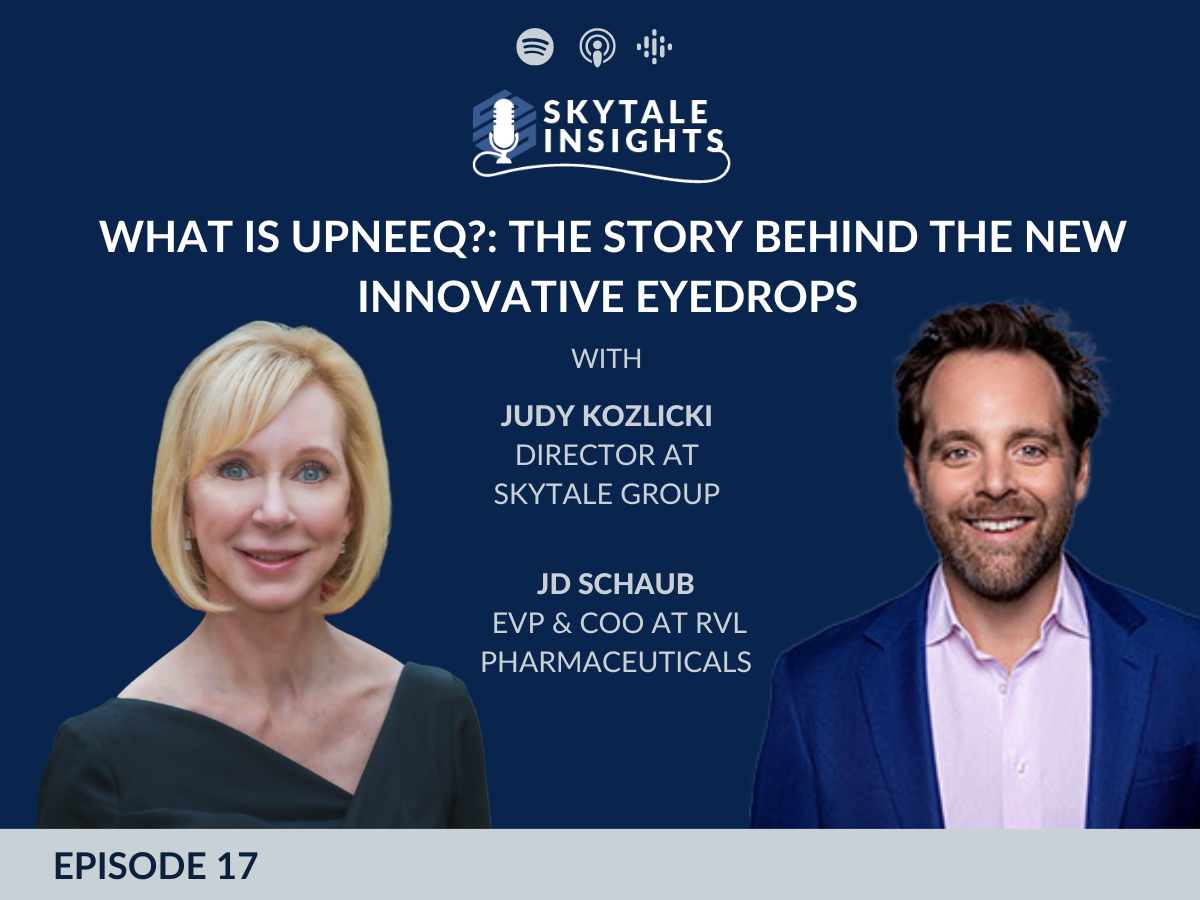 What is Upneeq? On this week's episode of Skytale Insights, we welcome JD Schaub, EVP, and Chief Operating Officer at RVL Pharmaceuticals, to the podcast! JD and Judy Kozlicki sat down to discuss Upneeq, an innovative FDA-approved prescription eyedrop for acquired ptosis!
Judy and JD talk about advances in ocular aesthetics and the making of Upneeq. Plus, JD gives us a behind-the-scenes look at RVL Pharma and the studies performed to create this new innovative prescription eyedrop.
In this episode, you'll discover:
The story behind Upneeq
Discussion around ocular aesthetics
How Upneeq can enhance the way you look
Where to find Upneeq
Trends in the aesthetics industry
Connect with JD Schaub:
Strategy and insight, right in your inbox.
Subscribe to our email list for episode updates, articles, and more.