Podcasts
We offer management consulting for business owners hoping to grow and scale.
What Marketing Strategies Can Set Your Practice Up for Success?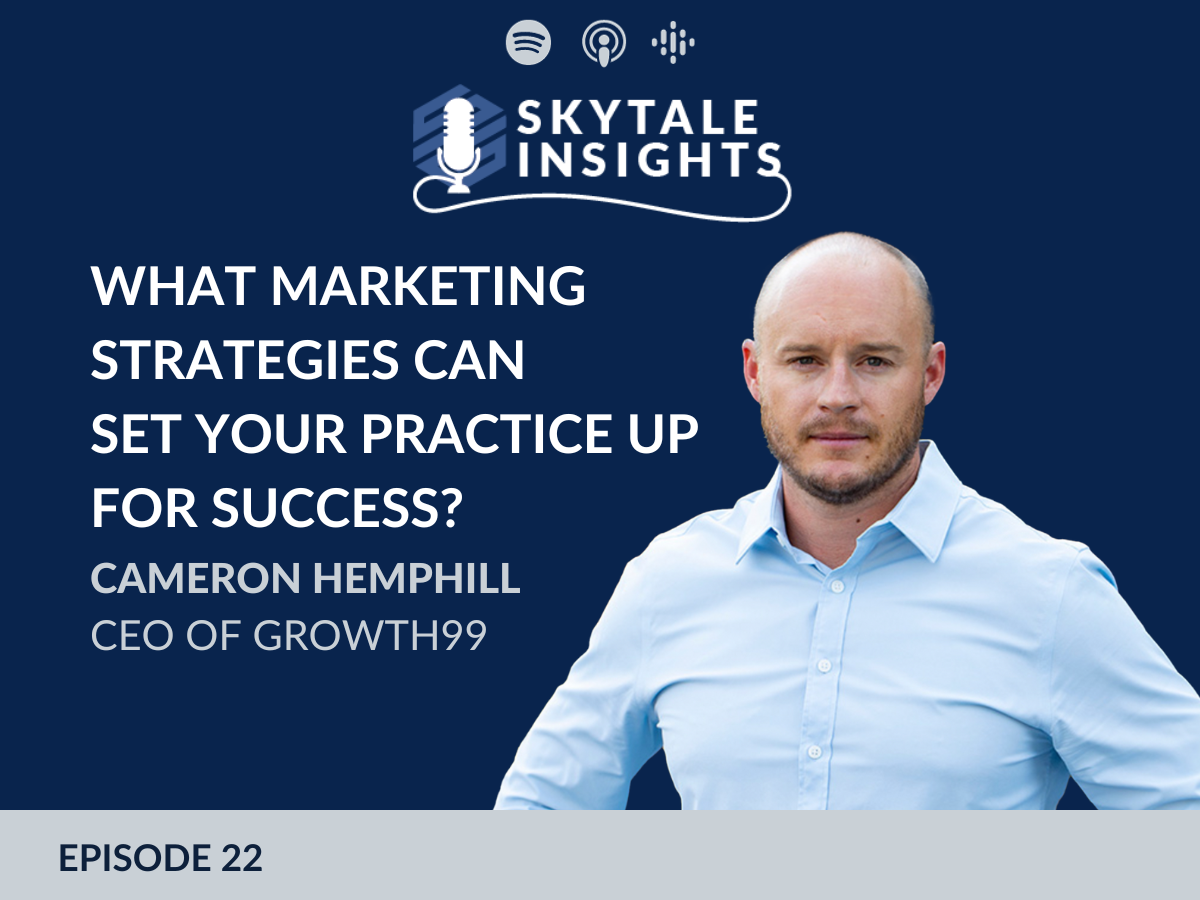 On this weeks episode of Skytale Insights, host James Turcott delves into the world of marketing strategies in the healthcare space. He is joined by Cameron Hemphill, CEO of Growth99, to discuss marketing strategies in the healthcare space. Together, they explore different marketing strategies from website performance to patient referrals. Listen as James and Cameron uncover marketing techniques that you can implement into your practice.
What you will discover:
Marketing strategies to help your business attract and retain patients
Tips for developing a referral plan that fits your practice
Lead capture techniques for your website
Managing your branding as you scale to multiple locations
Strategy and insight, right in your inbox.
Subscribe to our email list for episode updates and releases.