Podcasts
We offer management consulting for business owners hoping to grow and scale.
What Makes Skytale Group Stand Out?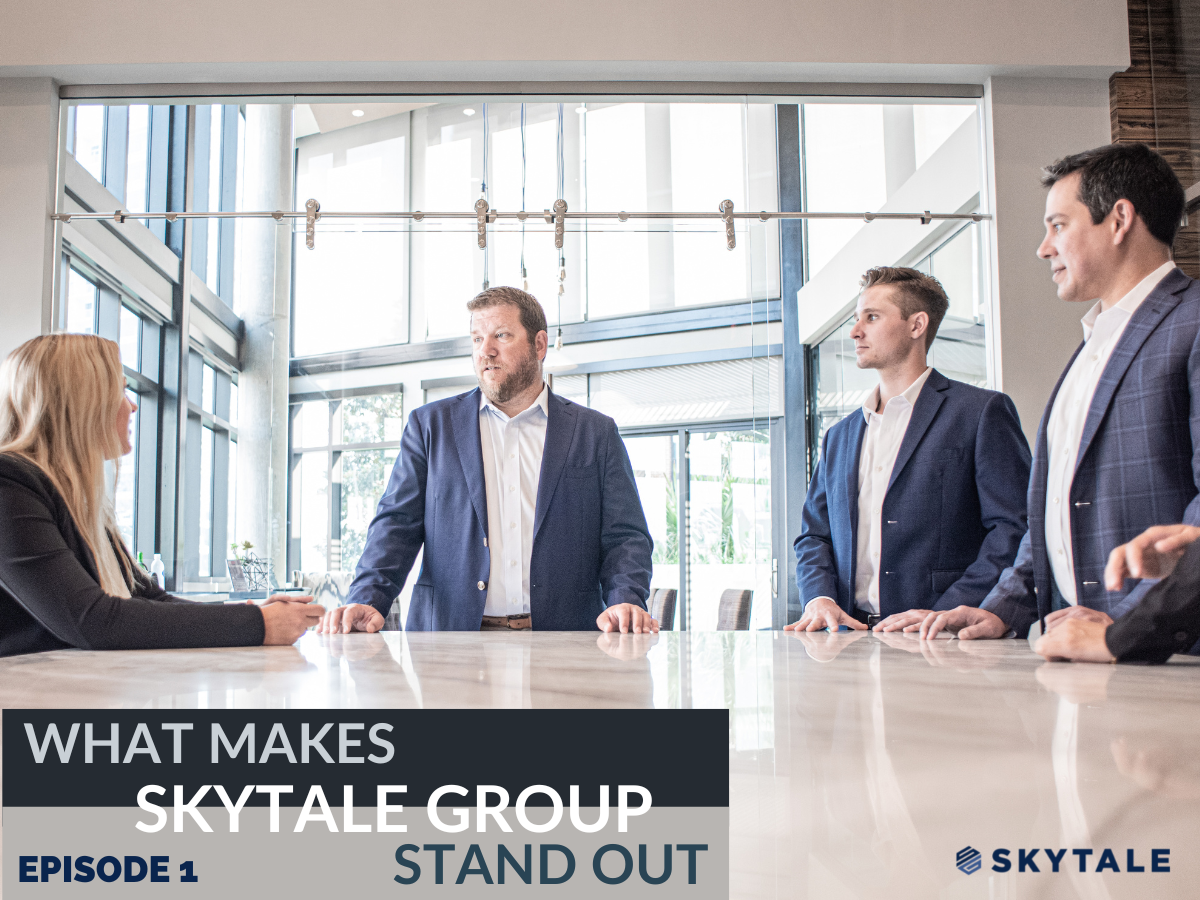 With many advisory firms in the healthcare industry, it's crucial to work with one that scales and builds your business through multiple lenses.
At Skytale, we treat our clients' businesses as our own. We develop and grow with clients every step of the way. May it be strategic, financial, or operational, we make sure that we'll be able to not only give advice but also become a partner in championing our clients' challenges.
We don't offer a one-size-fits-all approach. Our experienced team customizes our strategies for every client, ensuring that we deliver deep industry insight with a plan for execution. We work to understand exactly what your organization looks like, listen to your vision for growth, and create a roadmap to help you reach your goals.
In this Episode, You'll Discover
The people behind Skytale Group and what inspires them to be a part of the team
How Skytale helps dental and aesthetics clients
What sets Skytale apart from other advisory firms
How competitive Skytale is in the market
Why Skytale focuses on healthcare
 Episode Insights
What we do is that we take the financials and we create a plan based on our client's goals, where they want to go, and then create that backward map to show them every step of the way. – Eric Pastan
At the end of the day, we are team members for the groups (clients); we want to be viewed as a team member. – Eric Pastan
It's very important to partner with an investment bank that knows what they're doing and that is able to represent you well. – Ben Hernandez
To maximize value, step one is that you can think from the perspective of fully understanding the organization, the owners, the people behind it, as well as educating our sellers as to what deal structures look like for various potential investors. – Ben Hernandez
Step two is the marketing phase where we're showing the business to various investors, trying to get them the right partner for what our sellers have indicated to us is important.
We do a combination of protecting our clients' time to being on every phone call or dinner site visit all the way through the close. – Ben Hernandez
We walk with our team every step of the way. – Ben Hernandez
We truly focus on scaling and building efficient organizations through multiple lenses. – Ben Hernandez
We take deep, deep care of our clients to make sure that we position our sellers in the best possible space that we can whenever they do transactions. – Ben Hernandez
We have partners and consultants across the country, which allows us to really offer all of that combined knowledge to our clients. – Eric Pastan
Skytale doesn't send you a box and we pop out of it or plug something into your computer and boom, there's Skytale on your screen! We are the blood, sweat, and tears that we put into creating those solutions for the various organizations that we work with. – Eric Pastan
We are passionate about growth, and so we are excited to share what we do using both de novo growth and acquisition strategies. – Eric Pastan
Follow Skytale Group:
Strategy and insight, right in your inbox.
Subscribe to our email list for episode updates and releases.