Podcasts
We offer management consulting for business owners hoping to grow and scale.
---
Nov 2, 2023
How to Create a Solid Foundation for Effective Marketing Strategies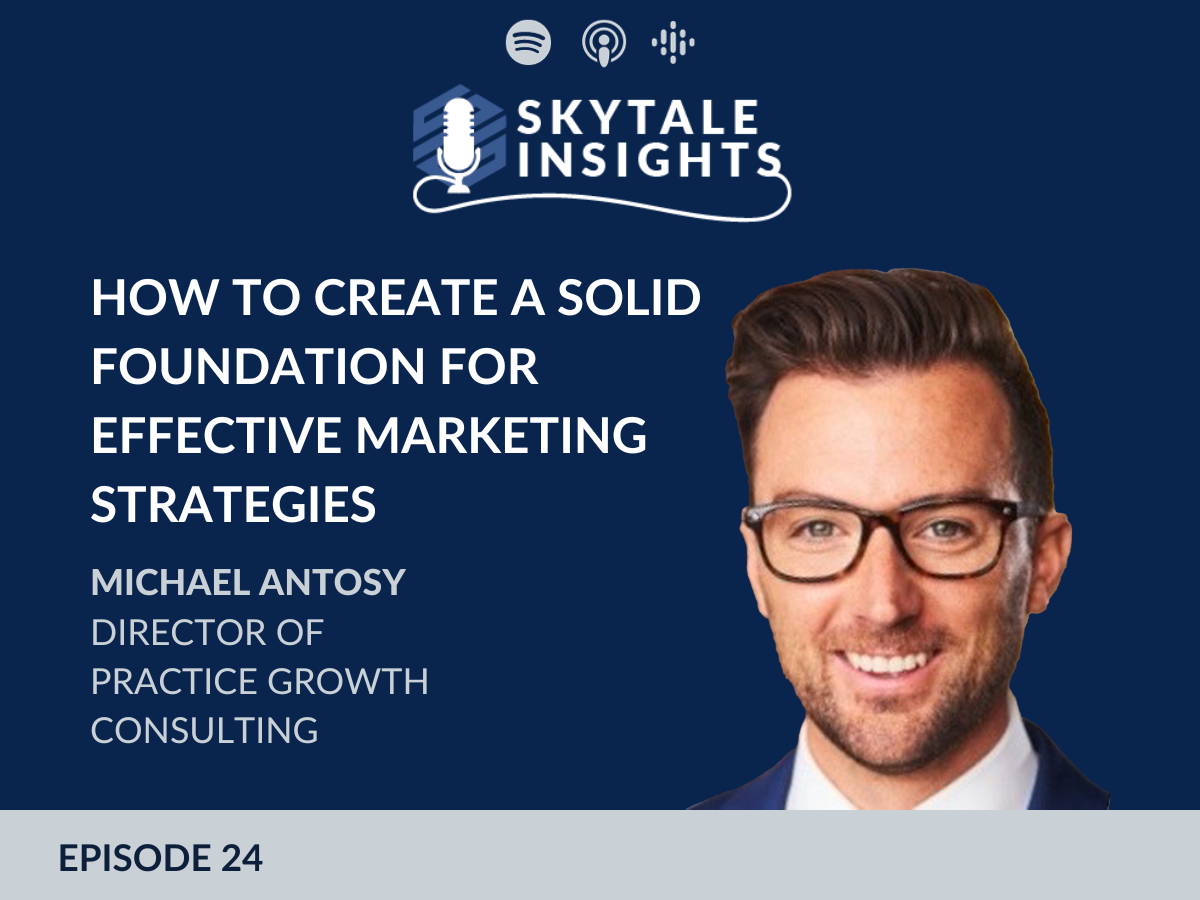 In this week's installment of Skytale Insights, we have the pleasure of hosting Michael Antosy, the Director of Practice Growth Consulting at MyAdvice. Join Michael and our host, James Turcott, as they delve into the critical aspects of establishing a strong foundation for your healthcare practice with respect to marketing.
Michael brings a wealth of knowledge to the table, drawing from studies, personal experiences, and valuable insights that promise to revolutionize your perspective on marketing. Together, James and Michael explore various facets of marketing, empowering our listeners with the insights needed to make well-informed decisions about their marketing strategies.
Connect with MyAdvice on Social:
Strategy and insight, right in your inbox.
Subscribe to our email list for episode updates and releases.