Podcasts
We offer management consulting for business owners hoping to grow and scale.
Is Your Practice Management System Leaving You Vulnerable to Data Breaches?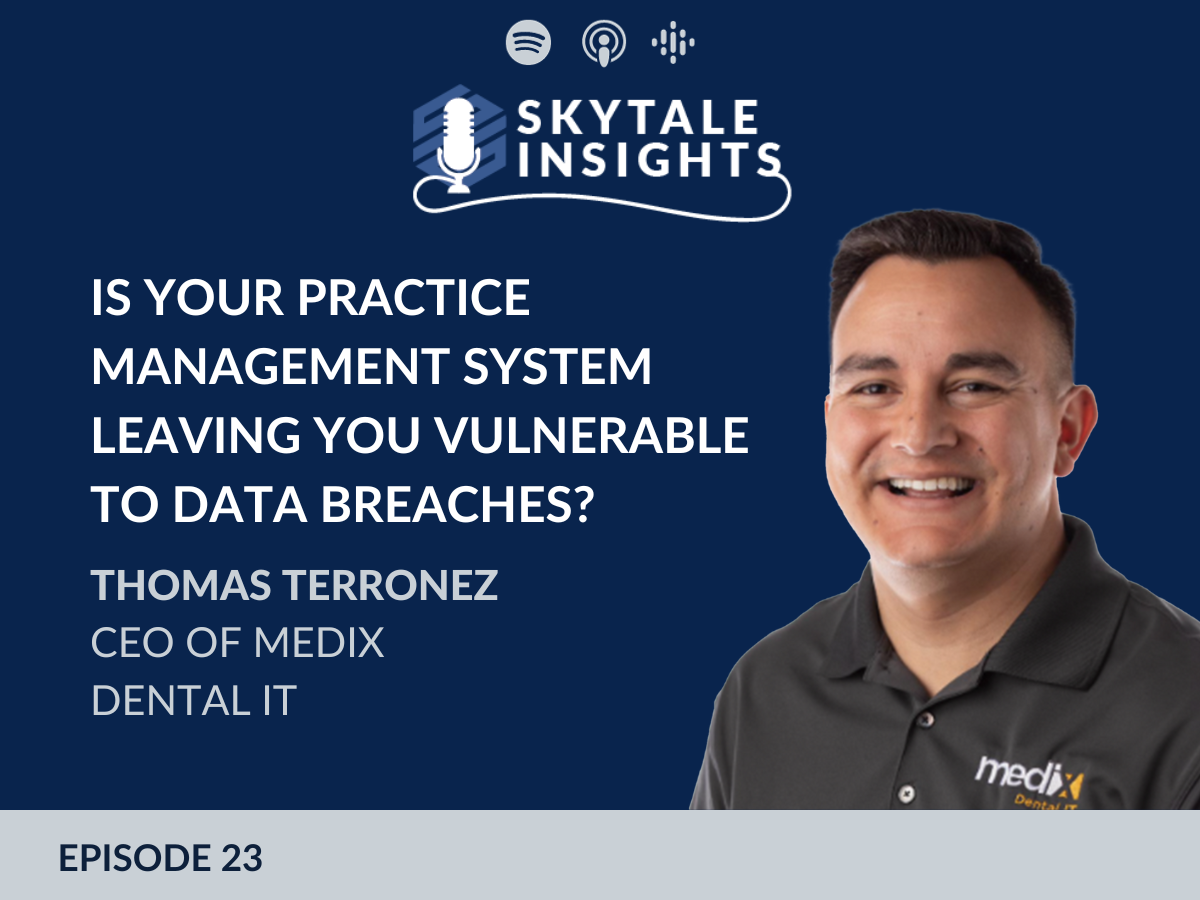 Listen to the latest episode of Skytale Insights as Senior Manager at Skytale, Greg Mahoney, and CEO of Medix Dental IT, Tom Terronez, discuss everything from technology adoption to cloud-based practice management systems (PMS).
Tom Terronez is a hands-on leader in the dental technology industry, helping practices their efficiency and IT security potential. Since founding two tech companies in the early 2000s, he has become nationally respected and an increasingly sought-after expert in the field. In this episode, Tom equips listeners with the information needed to make educated decisions about technology adoption.
What you'll discover:
The difference between cloud-based and local practice management systems.
Trends in the dental technology space
The role technology adoption plays in growing a dental practice or DSO
Advice from Tom about dental technology integration
Strategy and insight, right in your inbox.
Subscribe to our email list for episode updates and releases.