Podcasts
We offer management consulting for business owners hoping to grow and scale.
---
Sep 21, 2023
How Can Inventory Management Streamline Efficiency?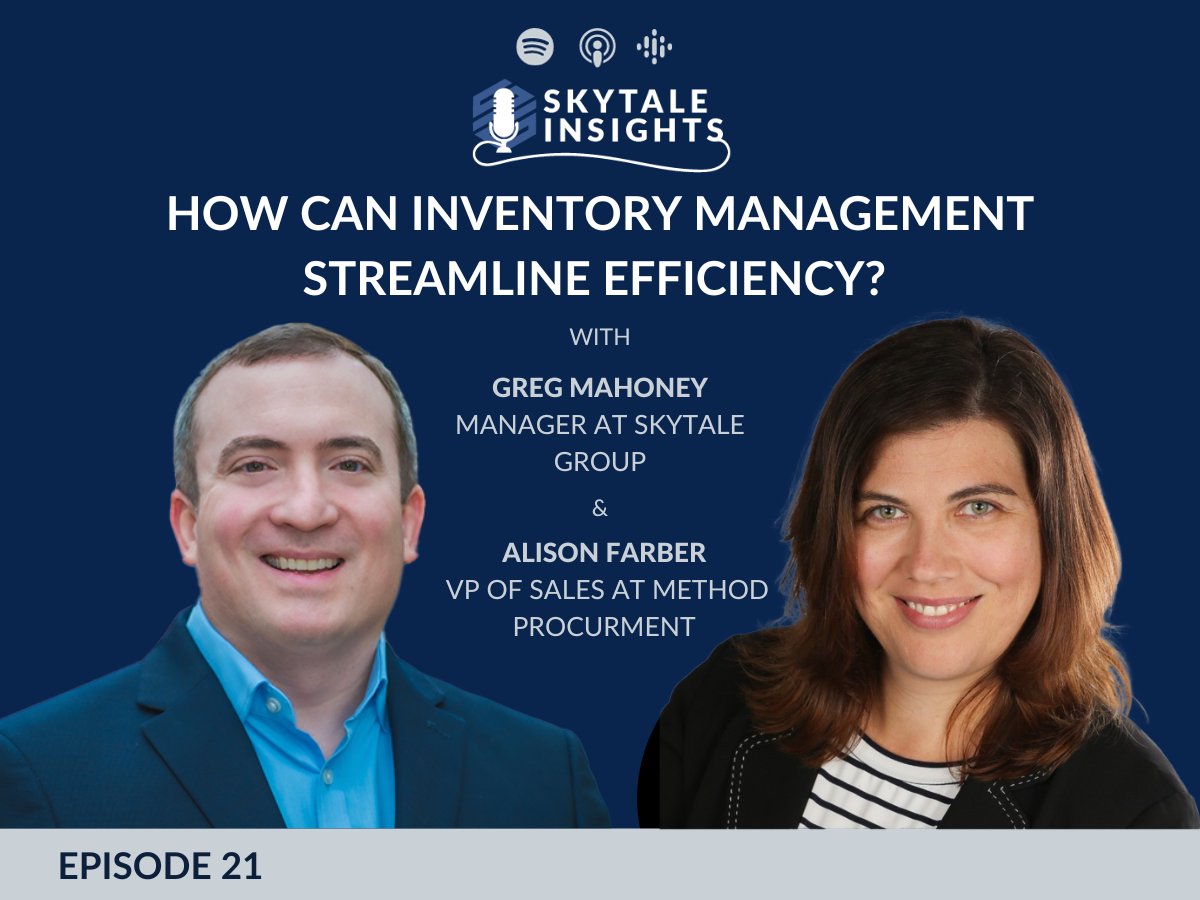 On this week's episode of Skytale Insights, host Greg Mahoney is joined by Alison Farber, Vice President of Sales at Method Procurement Technologies. Alison shares with listeners about Method's inventory management and procurement platform and how it helps dental practices streamline their operations and increase efficiencies. Method gives you the tools to easily request quotes from multiple suppliers and compare pricing, as well as ensure suppliers are held accountable to quoted pricing, correct shipments, and accurate invoices. Make sure to tune in as Greg and Alison explore Method's capabilities from inventory management to data reporting, and other advancements coming soon for Method.
Connect with Alison:
Strategy and insight, right in your inbox.
Subscribe to our email list for episode updates and releases.