Podcasts
We offer management consulting for business owners hoping to grow and scale.
Mastering Lead Management and Patient Follow-Up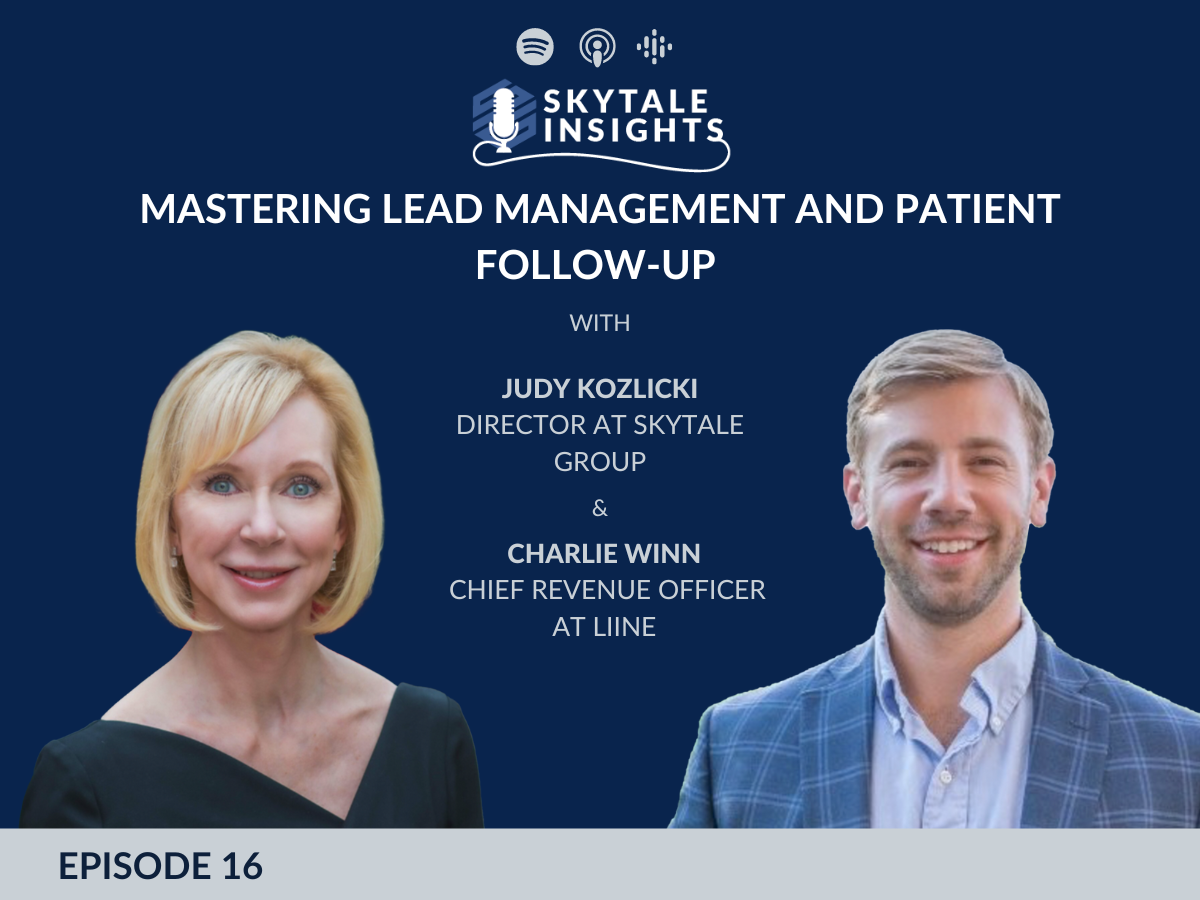 On this week's episode of Skytale Insights, Skytale Director Judy Kozlicki sat down with Charlie Winn, Chief Revenue Officer at Liine, to talk about the importance of mastering lead managements in healthcare practices.
Charlie and Judy discuss the ins and outs of lead management and offer practical strategies that business owners can implement into their practices to improve patient acquisition and retention. Plus, get a behind the scenes look at Liine and how it can help your practice track leads!
In this episode, you will discover:
lead managements and strategies for implementation
How lead management can generate more revenue and growth for your practice
How to create a robust customer experience from beginning to end
An deep dive into patient follow-up
A behind the scenes look at Liine, an AI-powered lead management platform
Connect with Charlie:
Follow Skytale Group:
Strategy and insight, right in your inbox.
Subscribe to our email list for episode updates, articles, and more.