Podcasts
We offer management consulting for business owners hoping to grow and scale.
---
Nov 16, 2023
Insights into Scaling a Business: A Conversation with Annie Hockey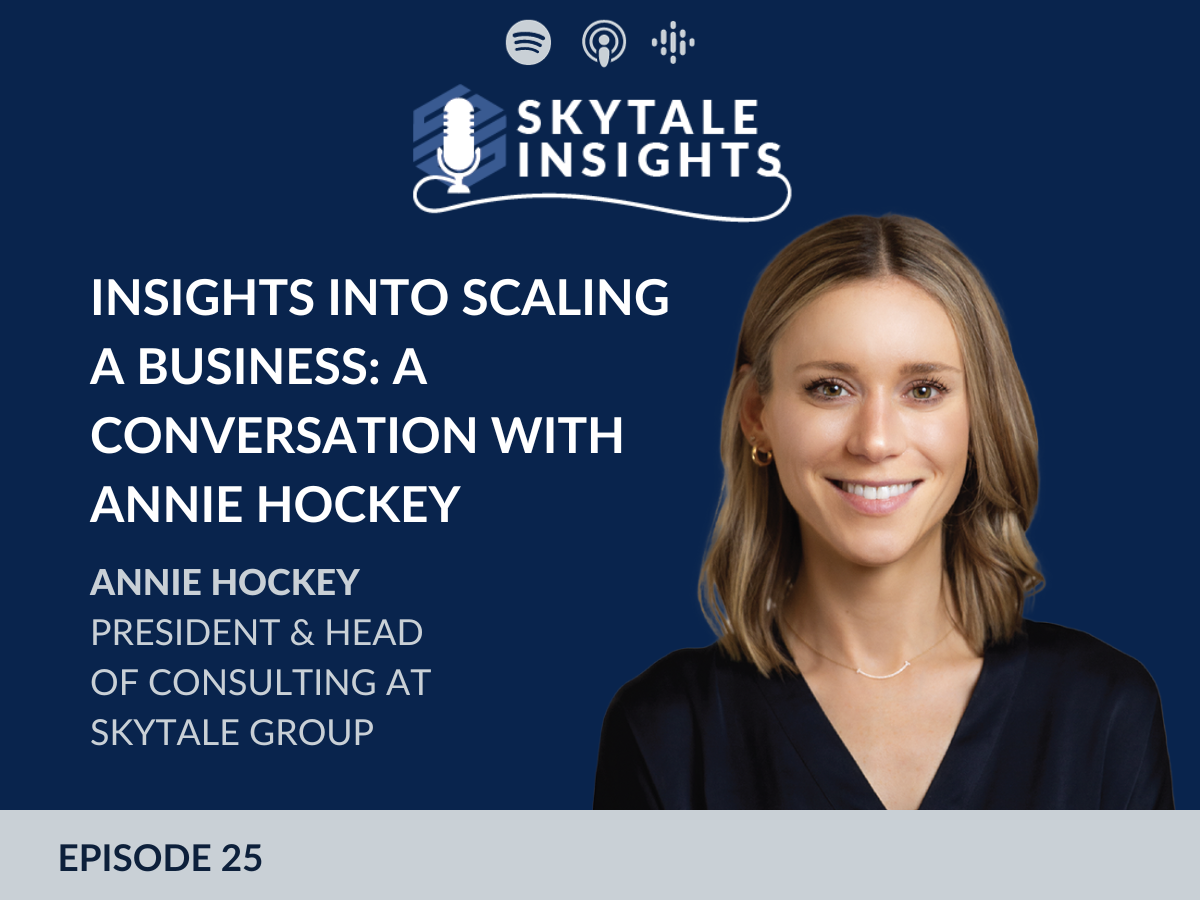 In this week's installment of Skytale Insights, G. Benjamin Hernandez, CEO of Skytale, is joined by our esteemed President and Head of Consulting, Annie Robertson Hockey. With a rich history in consulting and the firsthand expertise of successfully establishing and managing a fintech enterprise, Annie brings her wealth of experience to the podcast. Tune in as she shares invaluable insights on the intricacies of scaling your business.
What you will discover:
Learn the common trends, challenges, and growing pains when scaling a business to multiple locations.
How to analyze what is happening in the present with your business while also planning for the future.
Uncover strategies on how to navigate challenges inherent in scaling a business, as Annie discusses hurdles she faced and conquered.
Recognize the significance of consistently updating Standard Operating Procedures (SOPs) as a telltale sign of organizational growth.
Gain insight into Annie's extensive entrepreneurial and consulting background and why she decided to join Skytale Group
Strategy and insight, right in your inbox.
Subscribe to our email list for episode updates and releases.