Podcasts
We offer management consulting for business owners hoping to grow and scale.
Single Location to Multi-Location: Advice for Scaling Your Dental Practice with Mary Pham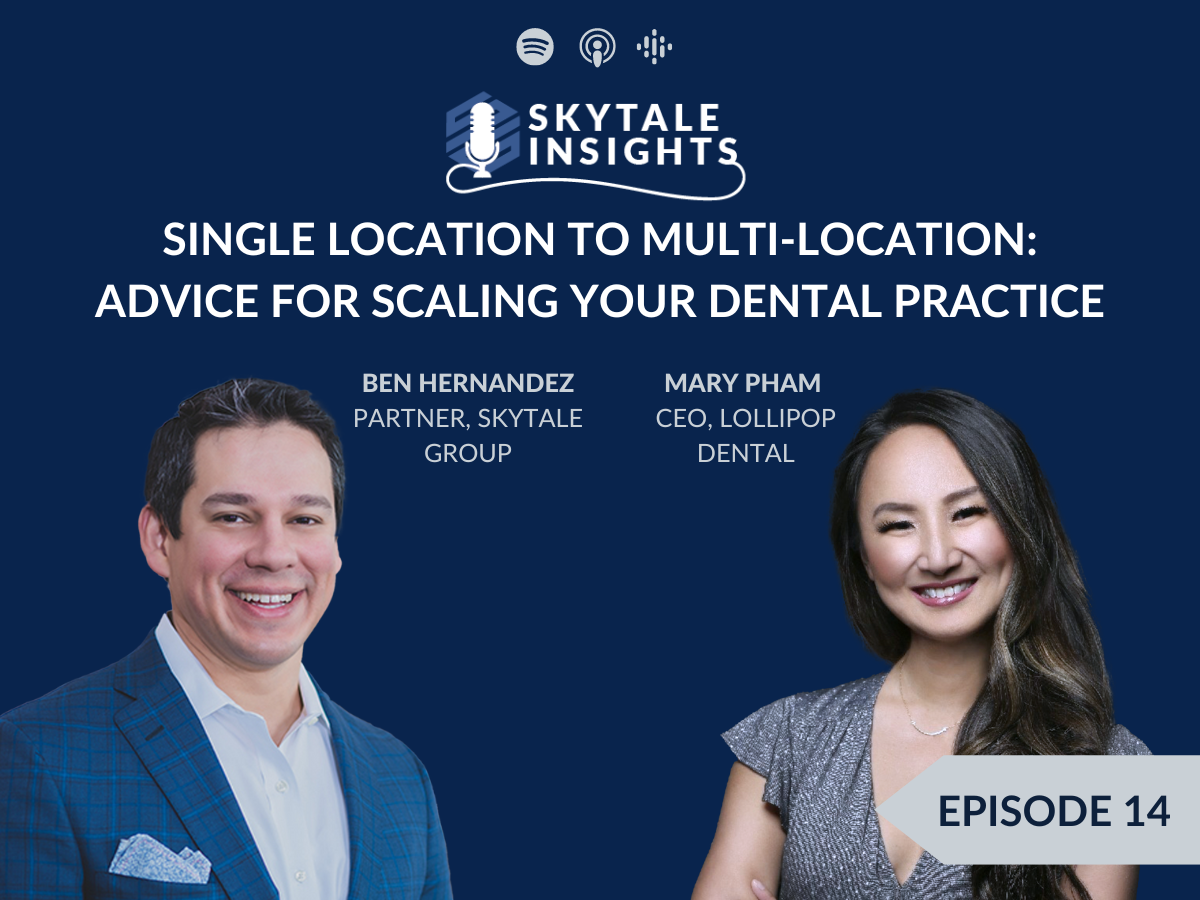 This week, host Ben Hernandez is joined by Mary Pham, CEO of Lollipop Pediatric Dentistry and Orthodontics. Mary is also a diplomat of the American Board of Pediatric Dentistry and is part of a small percentage of pediatric dental specialists who are board certified and have demonstrated exceptional knowledge and skill in the specialty of pediatric industry.
In this episode, Ben and Mary discuss Mary's journey with Lollipop Dental and how she has scaled her practice from a single location to multi-location dental enterprise. She provides insights into how she leads her teams, investing in the right technology, her experience with social media marketing, and much more. Learn key insights from Mary Pham on scaling your dental practice!
What You Will Discover:
Why investing in technology is key to patient satisfaction
How to manage multiple teams of people
Social media marketing tips to help drive patient acquisition and growth
Key insights from Mary on how you can scale your dental practice
Connect with Mary:
Follow Skytale Group:
Strategy and insight, right in your inbox.
Subscribe to our email list for episode updates, articles, and more.