What Do Investors Think About Medical Aesthetics In 2022?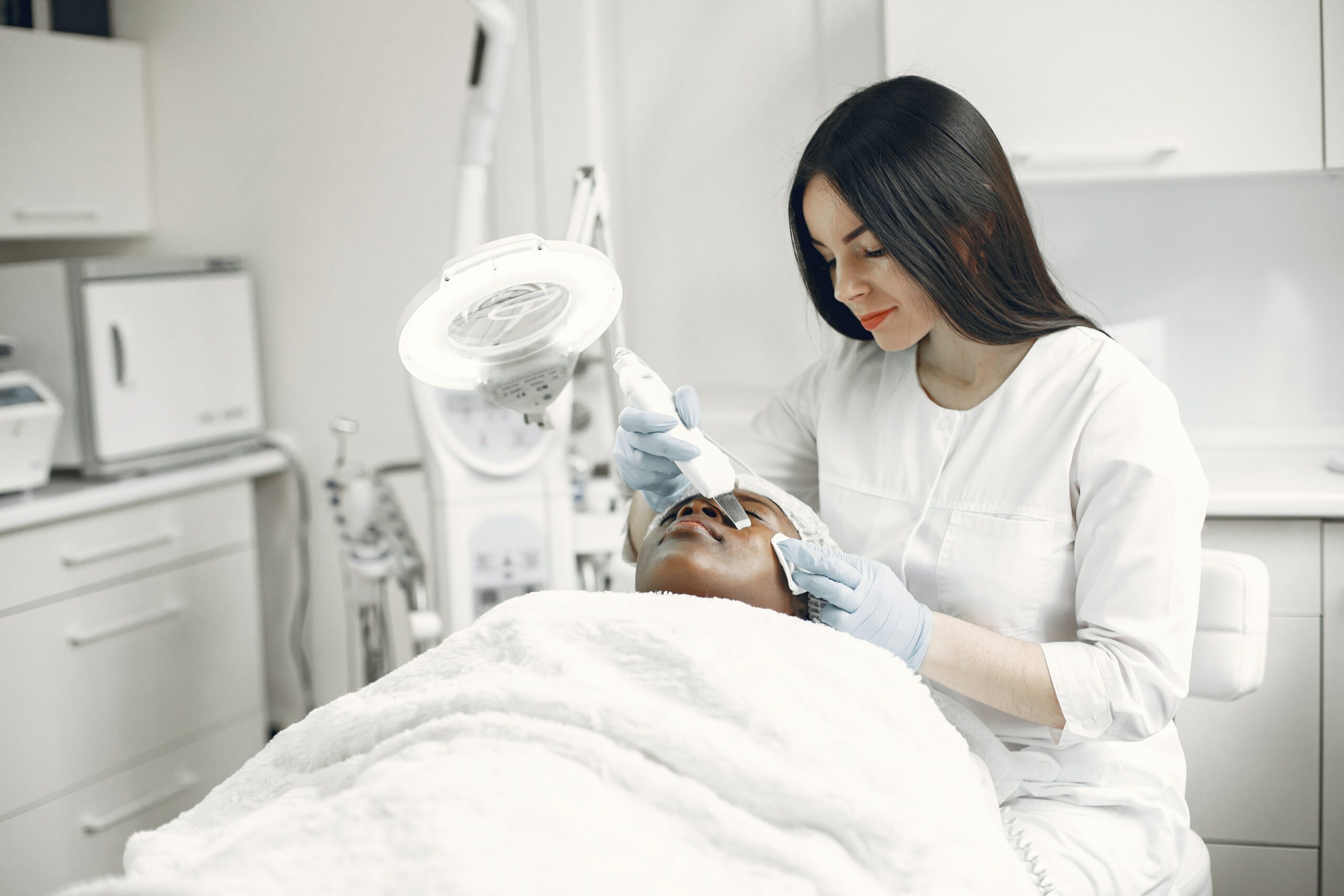 Are Med Spas a Good Investment?
For medical spa owners everywhere, we have good news—it's a great time to sell a medical aesthetics business. Investors maintain strong demand despite recent macro tailwinds.
Med spas are gaining appeal to investors for many reasons. In the past, we've written about consolidation and cash flow. In this article, we outline some of the primary reasons why medical aesthetics practices are so attractive to investors. And we discuss what that means for med spa owners.
Medical Aesthetics Remains Compelling for Investors
As we mentioned, the medical aesthetics market is favorable for sellers. Whether scaling your med spa or launching a merger and acquisition (M&A), the factors below make buyers' ears perk up.
Unconsolidated Industry
Consolidation in the market is when many companies or investors acquire businesses in order to create a new platform or add onto an existing one and merge operations to exploit economies of scale. For example, in the social media world, Facebook has acquired brands like Instagram and WhatsApp. And when it comes to snack foods, the Frito-Lay® brand also owns Doritos®, Lay's®, Cheetos®, Tostitos®, and many other big names.
On the contrary, many medical spas are still standalone businesses that are owned and operated by the founder. Accordingly, the medical aesthetic industry is highly unconsolidated. For example, per AmSpa's 2022 Medical Spa State of the Industry Report, 81% of all medical spas are single location practices and only 8% are part of a franchise, private equity, or national chain. While M&As and multi-location MSOs are increasing, there's still plenty of room for investors to buy.
Scalability
That being said, once a med spa is bought or acquired, it's ripe for scaling. Owners who want to sell can create an infrastructure for buyers to smoothly take over and continue to increase profit. And many medical spas find success with a streamlined Management Services Organization (MSO) format.
100% Private Pay and Minimal Insurance
Medical aesthetics services typically receive cash payment up front instead of insurance payments. That means there's plenty of cash flow and not too much hassle with insurance.
Recession Resistant
Investopedia lists the following five recession-proof industries: consumer staples (like toothpaste and paper towels), grocery stores, alcoholic beverages, cosmetics, and funeral services. Medical aesthetics, part healthcare services and part cosmetics, performed better than other subsectors during the 2008 and 2020 recessions. Medical spas fall into the cosmetics category. Even in an economic downturn, consumers will invest in small luxuries and beauty products. They often choose to spend less in other areas of their budget before cutting spending on medical aesthetic services.
Strong Growth
Growth in the U.S. wellness space shows a compound annual growth rate of 15%+ per year. Some estimate that 15%+ growth per year will continue over the next decade. The positive state of the med spa M&A market isn't slowing down anytime soon.
Recurring and Effective Services
Aesthetics services like injections, skin care, and rejuvenation practices aren't usually a one-time thing. Many patients incorporate these services into their regular healthcare routine by seeking out treatments multiple times a year. Additionally, unlike other healthcare services, consumers look forward to their trip to the med spa. And it's effective—patients can trust they'll see results.
Relatively Low Barriers to Entry
IBISWorld, an industry market researcher, reported that barriers to entry in the Health and Wellness Spas industry are "low and steady." Start-up costs like renting a location and purchasing equipment are reasonable. Additionally, services can be performed by an aesthetician, nurse, or physician making it more affordable, for consumer and owner alike, than other healthcare services. Primarily, new med spas must focus on hiring high-quality aestheticians.
Cultural Norms Driving Consumer Acceptance
Recent changes in cultural norms, some accelerated by the recent COVID-19 pandemic and the shift to work-from-home, are increasing demand for medical aesthetic services as consumers become more open to the industry. Demand is specifically driven by the changing cultural norms of reality television, social media, and the transition to remote work (via video calls and teleconferencing).
What Does This Mean for Med Spa Owners?
Now that we've covered what's so attractive about the medical aesthetics market, let's talk about what it means for med spa owners like you. (Quick tip: By building maximum value in your medical spa now, you'll receive bigger offers from buyers when it's time to sell.)
Competition and critical mass of investors. Since the medical aesthetic market has proven that it's a strong and sustainable market, there's a critical mass of investors looking to invest. These investors are also looking for companies with multiple locations to serve as an entry point. The problem is that, since the market is so unconsolidated, not many companies have the required cash flow to serve as an entry point. This leads to a buying frenzy for those med spas who have demonstrated the ability to scale and grow to multiple locations. Even as you read this, competition among buyers—and among med spas—is growing. It's no secret that the market is hot!
Increased competition = higher valuations. Increased competition among investors comes with better offers for med spa owners. It's simply supply and demand. The more demand there is for profitable med spa locations, the higher the price tag on your business. Bottom line, investors are looking for multiple locations or well-run med spas, and investors are willing to pay a premium!
A sale is not an immediate exit. Keep in mind that most sales or M&As come with a four- or five-year employment agreement. Often, the owner is asked to stay on board to help maintain operations and slowly transition leadership to the buyer. Remember, investors are not just investing in the business, but in you and your employees too! So if selling is your retirement plan, you might want to plan to sell a few years prior to that celebratory golf trip you've got planned.
Skytale Group Helps Med Spa Practices Connect With the Right Investors
One of the reasons we understand the med spa market so well is because we work with both buyers and sellers. Investors come to us looking for viable medical aesthetics businesses to buy. And we'd love to give them your name—and help you prepare to sell.
Get in touch with us today if you'd like to start your med spa's journey toward a sale.