Implementing a Dental Membership Program in 2023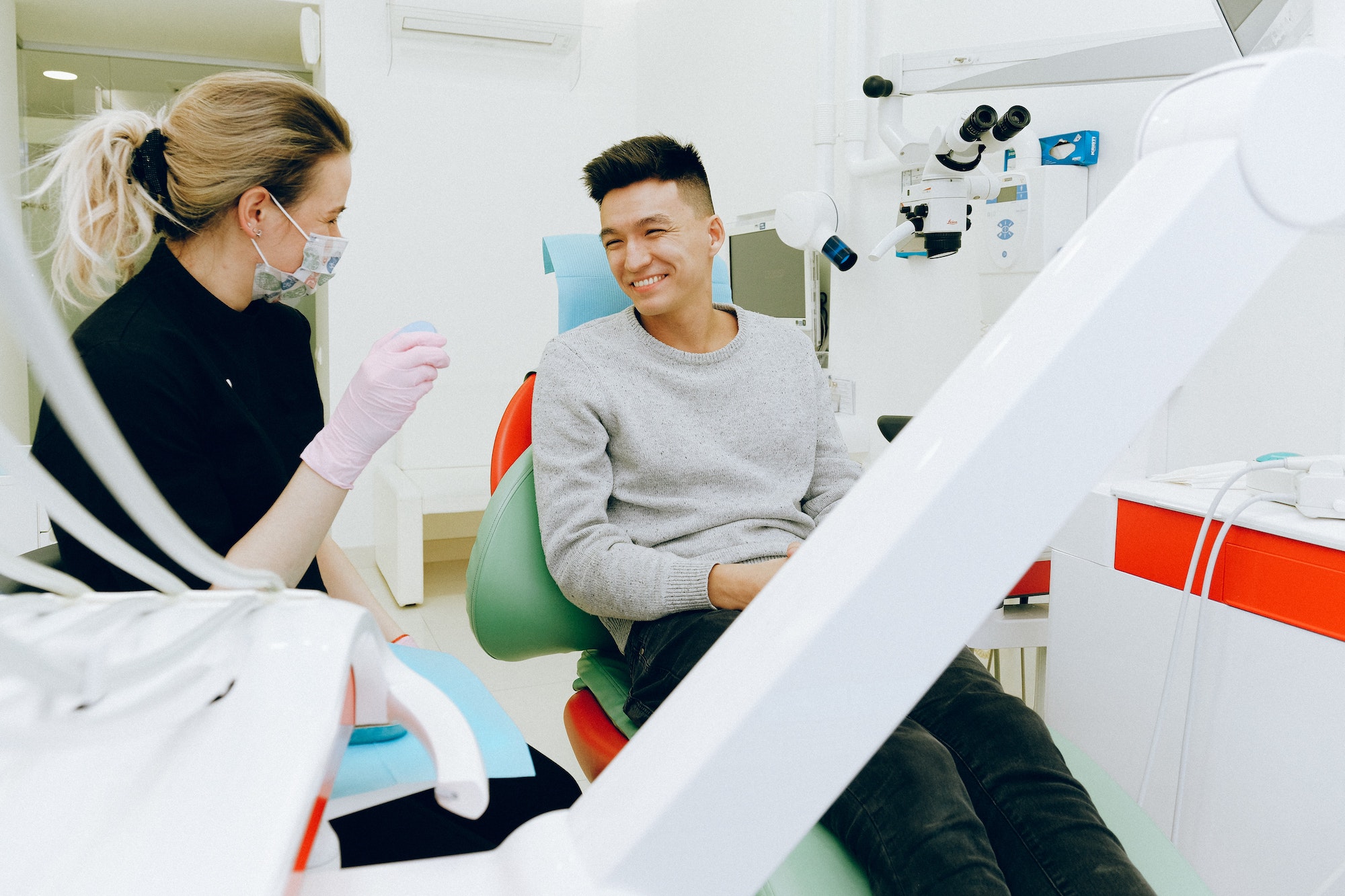 A dental membership program is like a subscription service for your patients. It allows patients to pay a set fee for a membership "package" that includes annual cleanings, x-rays, and preventative services. In addition, it offers discounted elective or restorative care procedures. We can think about it as a discounted fee-for-service plan.
Brad James, Manager of Strategic Partnerships at Kleer, spoke with Skytale's Greg Mahoney about how to implement a dental membership program in 2023 and beyond. You can listen to the podcast or learn more below.
Dental Membership Program Trends
According to James, membership programs in general have become more popular. They work well for businesses that need recurring customers in a competitive market. Consider Disney adding Disney Plus—which increased their valuation as a publicly traded company. Other companies like Costco, HelloFresh, Peloton, and Amazon Prime also host popular membership programs.
Now, dentistry is moving in the same direction. A dental membership program offers more convenience for patients and predictable cash flow for businesses.
Dental costs are rising rapidly for patients. In response, dental membership plans are an innovative way to make dental care more affordable for those without insurance. Even patients with insurance can benefit because membership plans can combat sharply rising co-pays and allow patients to pay directly (at a discount) for procedures that aren't insured.
James says that progressive practices are already targeting local employers with their membership program. Many employers may not offer dental benefits, but this option could change the game.
How Do Dental Membership Plans Work?
Many of our DSO clients have used a dental membership plan because they can attract new patients, keep them coming back into the office, and make their services more accessible. They can be leveraged as a marketing tactic, and it's a win-win for patients.
In addition, Byrdadatto recently shared another primary benefit: these plans eliminate the need of a "for-profit insurer as a middle-man in the transaction between the patient and their provider."
James shares that Kleer tracks ROI data for dental clients who've implemented a dental membership program. The results are impressive: patient case acceptance doubles or triples. And practices can bring in two to three times more revenue. But how?
First, a membership program gets the patient's foot in the door. And 75% of case acceptance stems from hygiene visits. Second, a program helps the dental team clearly communicate with patients. As patients are informed of transparent pricing, it leads to membership enrollment and trust.
What Does a Dental Membership Program Typically Include?
Here's an example of a typical membership plan:
Two routine dental cleanings with fluoride per year

All x-rays required for services included

15% discount on all other services and products

Emergency exams included in membership fee
Which Dental Practices Benefit From a Membership Plan?
Practices with 10% or more patients who are out-of-network or without dental insurance benefits are best suited for a membership plan because they attract patients who know they would be paying out-of-pocket. As "members," those patients stay in the practice for both included and discounted services.
Dental membership plans work best for general dentists rather than specialists, pediatric dentists, or orthodontists. That's because general dentists typically offer repeatable services, like hygiene appointments and X-rays, that patients can expect to need year after year.
Dental Membership Program vs. Discount Plan
Dental discount plans are more traditional, and typically offer a low annual fee that the patient pays. The patient's appointments throughout the year will be discounted. But as James points out, it doesn't really change the patient's behavior. They still have to pull out their wallet and pay before they leave.
A membership plan has a higher price point, but it includes all preventative care—no end-of-appointment payment is needed. And it's fully customizable for each practice, whereas discounts are usually part of a network.
How to Implement a Successful Dental Membership Program in Your Practice
If you're hoping to implement a dental membership plan in your practice, here are some things to consider:
Services offered
To begin, consider what services to include in the plan. Practices who offer a membership plan often wrestle with how to provide benefits to patients who need perio maintenance services every three to four months. This can be addressed in two ways. First, by explaining to perio patients that two of their maintenance appointments would be included in the membership. The other two would be provided at the discount percentage the membership offers for "all other procedures." The "discounted" appointments would be on the 2nd and 4th appointments, where the "included" appointments would be the 1st and 3rd appointments.
The other option to address this issue is by adding a "perio-specific" membership with its own price.
Discounted rate
This rate should not be too aggressive as to give away more than necessary. It should be just enough to increase case acceptance and "stickiness" of the patient. This is typically accomplished with a 15-20% discount. Are there niche services your office provides that you wish to exclude from the membership plan? Be sure to note those in any digital or print media.
Fee structure
As DSO consultants, we prefer building the membership fees based on the number of household members on the plan. Here's one way to do it:
First, build the membership fee as approximately 30% of the yearly UCR fees for a new patient seen in hygiene.

Second, if the total fees for a new patient to have two hygiene appointments with fluoride and all x-rays over a 12-month period was $825, 30% would be $247 for a single-person membership.

Finally, for multi-person memberships, discounting each member by approximately $50 is a notable economy patients recognize. And, it helps them to see additional value.
Communications
When you create a membership plan for your organization, be sure to tell people about it. Creating a trifold brochure is a great place to start. Next, add posters in treatment rooms, content on your website, and even posts on social media.
Details to include: 
Membership application (where and how to apply)

Benefits you provide

Number of members per household

Beginning and ending periods of membership

Write it on a single page that's easy to read. No legalese!
Advice for Dental Practices When Implementing a Membership Program
James offers a few pieces of advice to dental practices aspiring to launch a membership program:
Make sure your team is up to speed. They'll need to be able to explain to patients the perks of the program, why your practice is offering it, the price structure, and so on. It also helps if you can be open to team members' input.

Build a program that's measurable. A membership plan isn't just a nice-to-have—it can be a major revenue driver. You'll want to track things like enrollment, renewal, and case acceptance. Some practices have built their brand on a membership plan, and

tracking KPIs

can help a program succeed.

If you run a DSO with multiple locations, your program needs to be scaleable. It's one thing to implement a membership program at one location, and another thing to bring it to all your locations. But the program should be consistent across the board, if possible.
Dental Membership Regulations
There are few regulations regarding dental membership programs, typically managed by the state insurance boards. This was due to lobbying by insurance companies to assure dentists were not creating their own insurance programs.
Here are a few items to keep in mind:
First, check with your state insurance board to be sure you don't need to register your membership program. If you need to register, it's usually a quick process. Provide the membership details, marketing materials, and location of your office(s). The board may charge a small fee when you submit your application.
Regulations will focus on how the membership plan is administered, the flow of funds, and membership fees. To avoid issues in these areas, never refer to the membership program in written or conversational form as "your office's insurance program." The membership fees collected are not "premiums." There should never be a "deductible" for benefits of the membership. Mention of premiums or deductibles will be red flags for any insurance board audit.
Lastly, if you prefer to outsource the creation, administration, and collection of membership fees, there are options. There are insurance companies who have created membership plans for dentists and other healthcare environments. Or, there are also vendors who are close to the dental industry who can build the membership program on your behalf. They will even train your team.
Implement a Membership Program with a DSO Consultant
Dental membership programs can add value because they create stickiness with your patients. Skytale Group helps group dental practices create more value for their organization through strategic consulting and financial advising. Learn more about dental membership programs or explore how the Skytale Group can help you grow your dental empire. Contact us.