Strategies for a More Efficient Dental Practice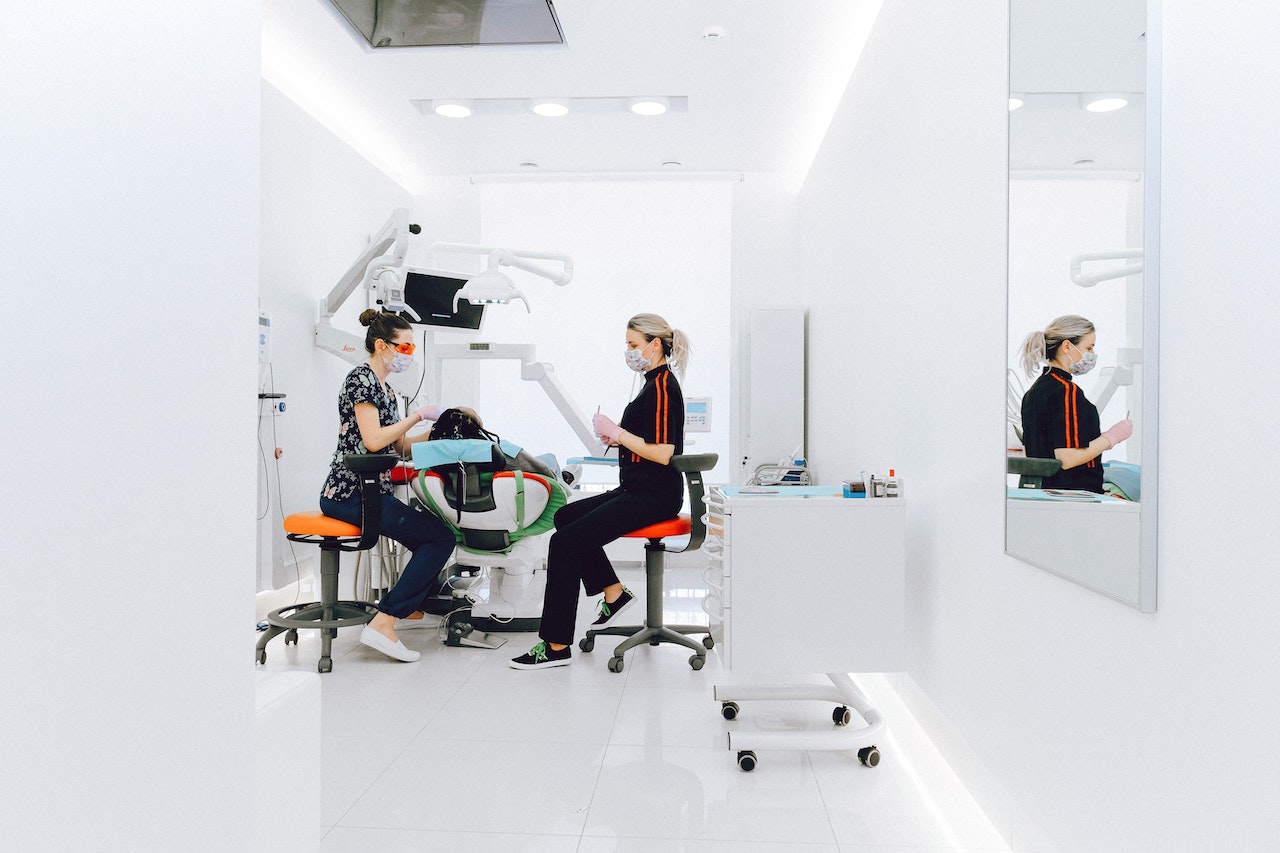 Running a More Efficient Dental Practice
Dental practice owners might notice that as each practice grows—new patients come through the door, revenue increases—inefficiencies become more glaring. Staff might feel like their time is zapped by chasing down insurance claims or supply orders. Patients might not be following through on necessary treatments. Inefficiency leads to burn out, which can get in the way of your vision to scale. It's never a bad time to focus on creating a more efficient dental practice.
This article focuses on practice efficiencies that are crucial to scaling each practice. Having the right systems in place can lead to faster growth, a stronger culture, and more revenue. 
3 Ways to Streamline Efficiency at Your Dental Practice
Ready to take action toward running a more efficient dental practice? Check on your inventory management, revenue cycle management, and case acceptance.
We've written articles or hosted podcast episodes on Skytale Insights about each of these topics. Click the links in each section for more insight about each topic. 
Inventory Management
In a recent podcast episode about inventory management, Skytale's Greg Mahoney spoke with Alison Farber, Vice President of Sales at Method Procurement Technologies, about how a procurement tool can help dental practices and DSOs become more efficient.
A procurement tool at a dental practice helps standardize your supply vendors and lower overhead costs. It can also keep track of inventory in an automated fashion. A procurement tool could be helpful for one-location practices to 50+ locations.
Tracking your inventory with a platform can also help collect valuable data and spot inefficiencies, such as:
Inaccurate or over ordering

Excessive shipping charges

Inconsistent pricing across multiple locations

Budget differences across multiple locations

Complicated or lost communications about supply requests and budgets
But ultimately, Farber told us the  biggest problem that practices discover is spending too much on supplies.
Investing in an inventory management tool could save your practice money in the long run while helping you scale and even prepare to sell.
Revenue Cycle Management
Revenue cycle management (RCM) is crucial for dental practices and DSOs. It's a process that starts with collecting revenue from the patient's first appointment and goes all the way through completing insurance claims and payments. Efficient RCM can minimize outstanding claims and keep a healthy accounts receivable—leading to a better bottom line.
The keys stages of dental RCM include:
Contracting and credentialing

 Patient benefits verification

Claims processing

Reimbursement and cash posting

Claims follow-up
A few ways to improve your dental practice's RCM include annually updating fee schedules, making timely claims, understanding payor remittance time frames, addressing high-value claims, setting realistic goals for claims resolution, and bringing in an expert.
Learn more about how to optimize RCM in your dental practice in this podcast with Harold Gornbein, Co-Founder and Partner at Apex Reimbursement Partners. Or, read this article about RCM for DSOs from our dental consulting team. 
Improving Case Acceptance Rates
Lastly, one of the best ways to create a more efficient (and more profitable) practice is to improve case acceptance. It starts with clear communication and creating a great patient experience–which helps your patients understand the value of the treatment you recommend. 
A strategic patient experience begins with the patient's first interaction with your practice and continues through the appointment and follow-up processes. You want to leave a positive impression at every step. It's also a good idea to look at the hand-offs within the patient journey, especially when presenting a treatment plan. The team member presenting the plan to the patient could indicate whether the patient accepted immediately, was interested, needed more time, or gave a flat-out no. This helps tailor the communications going forward.
Here are a few tactical ways to increase case acceptance:
Follow up with patients:

Instead of simply providing a treatment plan and waiting for patients to call, be proactive in your follow-ups. Regularly contact patients using various communication channels based on their level of readiness.

Schedule with purpose

: Make sure patients understand the importance of their scheduled appointments and the value of that time. Offer clear instructions, a single point of contact, and efficient booking techniques to reduce cancellations.

Track KPIs: Track key performance indicators (KPIs) related to case acceptance, both in terms of quantity and dollar value. Establish SMART goals based on collected data.
Gain Industry Expertise With Skytale Group
Skytale Group helps dental practices and DSOs who want to create operationally and financially efficient DSOs. If you're hoping to add value to your organization or position it to sell, access our team's combined decades of experience owning and scaling DSOs. Contact us today to learn how we can partner.