5 Steps of the Med Spa Sales Process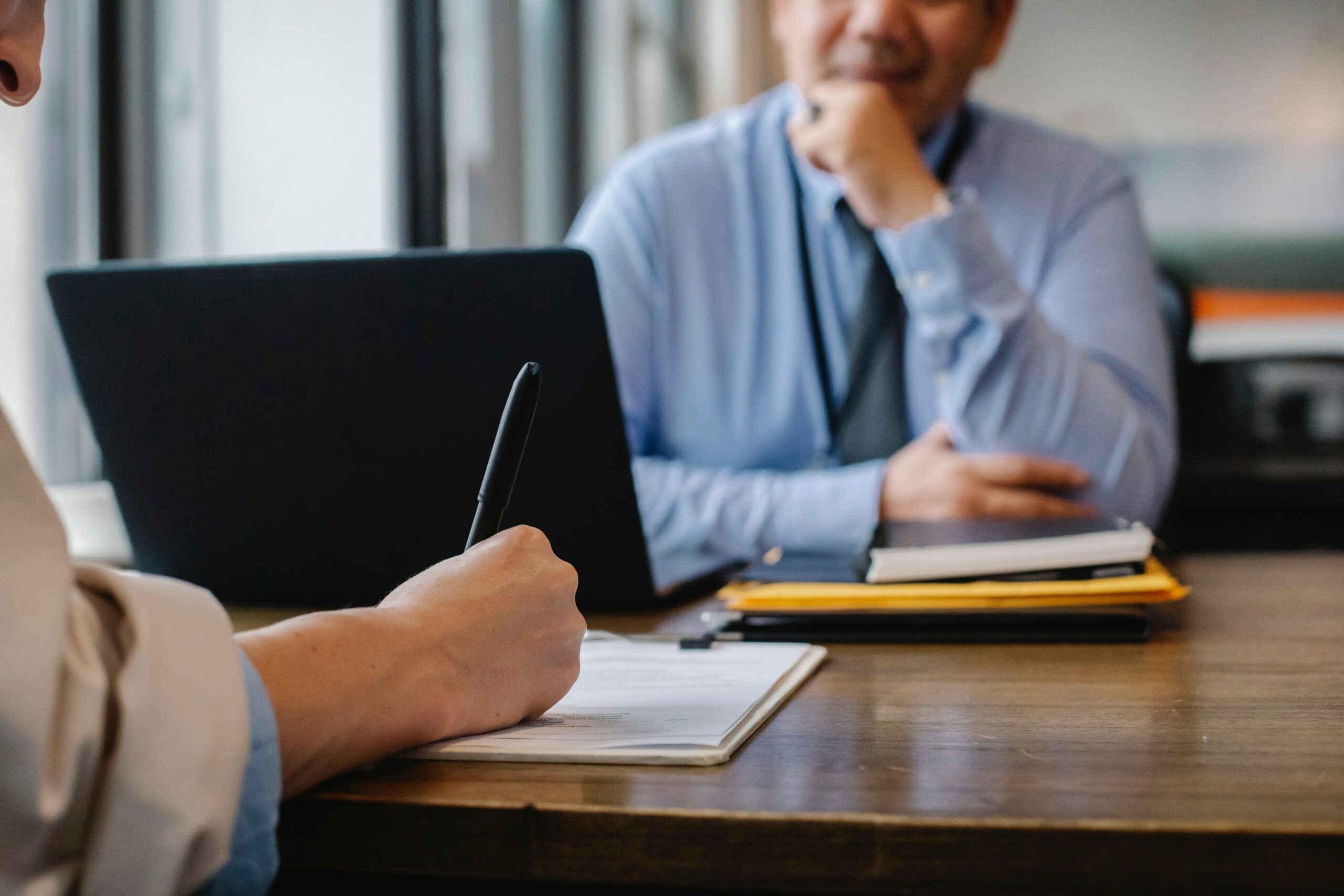 With all the talk about how active or attractive the med spa market is right now, it comes as no surprise when med spa owners start to consider selling. And at Skytale Group, we specialize in helping you through the med spa sales process.
Starting from week one all the way to closing on a sale (usually 20 to 25 weeks later), let's talk about the major steps of the sales timeline.
1. Prepare for the Med Spa Sales Process
As strategic advisors, we consider how to build maximum value in your med spa. This might look like investing in human capital, technology, and centralization to receive the best offers from buyers. Skytale's consultants, who specialize in scaling and growing businesses, help med spas position themselves to maximize their value before starting the sale process. Meanwhile, our M&A strategic advisors specialize in selling businesses and guiding you from beginning to end once you start the sale process. By having both capabilities—consulting and sell-side M&A—Skytale can guide your firm along the entire sale process continuum under one team.
In the beginning stages of selling (usually week one through week four), Skytale will help med spa owners prepare the business for sale. This usually means tidying up in-house—collecting documents and paperwork, organizing financials, and defining the strategy and identifying buyers. This also includes holding extensive discussions with owners to understand their personal and professional goals with a sale, allowing our strategic advisors to better represent you in front of buyers.
What Materials Do You Need to Sell?
We'll start by consolidating all the data required to put together marketing materials. The data starts with the med spa's EBITDA (operating profit + depreciation + amortization). It also includes financial reporting of numbers like past revenue and cost of goods sold, fixed costs, cash flow, and a break-even number. And you might share KPIs like the monthly number of new patients, revenue per provider, and revenue per procedure.
Next, Skytale will help you solicit and complete a quality of earnings report from an independent accounting firm. The report calculates conservative earnings for the med spa, excluding anomalies, seasonal highs and lows, and accounting tricks or mishaps. The goal is to present buyers with a reliable measure of income. This step is optional but highly recommended. 
As the preparation phase wraps up, the Skytale team will have a conversation with the med spa owner to make sure we fully understand the business. To market the med spa to sellers, we need to know the business inside and out.
Now, it's time to hit the market.
2. Contact Buyers and Provide Preliminary Data
Over the next several weeks (about week five to week nine), Skytale helps our med spas clients connect with potential buyers. Investors are drawn to several components of the medical aesthetics market, like the fact that it offers an unconsolidated industry, scalability, 100% private pay and minimal insurance, recession resistance, strong growth, recurring and effective services, low barriers to entry, and cultural norms that drive consumer acceptance.
So our job is to help your med spa align with these compelling factors. We'll send marketing materials, data, and requested diligence to a wide range of buyers. Then, we'll gauge the buyers' interest in the business.
3. Receive Intention of Interest (IOI)
During weeks 10 to 13, interested buyers will respond to the preliminary data by submitting offers—or an intention of interest (IOI). These offers are usually high level and show a range of value that the business could be worth.
Curious how a med spa like yours gets valued? It starts with EBITDA. Calculating your EBITDA helps buyers understand your cash flow—or profitability. The higher the profitability, the higher the sale value.
Of course, that's not the only thing that plays into your med spa's price tag. Practices with a strong leadership team, efficient operations, and a "secret sauce" stand a better chance in the market than a disorganized, unprepared business.
4. Management Presentations and Due Diligence (LOI)
The next step in the med spa sales process, usually weeks 14 to 18, hones in on the most viable buyers. After submitting IOIs, buyers are invited to meet the selling owner (that's you!) to ask additional questions about the business. This stage usually involves a management presentation from the seller.
If the buyer likes what they learn, they'll write up a letter of intent (LOI). An LOI goes a step further than an IOI and outlines the structure of the deal. It usually includes the sale price, EBITDA, cash at close (the total amount of money the buyer must pay to finalize the purchase), and earnout (compensation for the seller if a certain financial level is maintained).
The LOI also typically states terms of employment for the med spa owner. From compensation to an employment contract to equity, it's important to know how you, the seller, will fare after the sale goes through.
5. Negotiate Purchase Agreement and Closing
Finally, it's time for paperwork. During weeks 19 to 26, an LOI will be chosen and accepted from a buyer. A significant amount of financial, legal, and compliance diligence will be performed. All the details of the sale will be ironed out until both the buyer and the seller are happy.
After diligence is completed and legal documents are signed, the transaction will close. Congratulations! You've successfully sold the business you probably built from the ground up.
Let Skytale Guide You Through the Med Spa Sales Process
You don't have to—and shouldn't—enter the market alone to sell your business. Skytale helps medical spas prepare their business for sale, meet with buyers, and complete the process above. We can also help you with growth and scaling tactics. Get in touch with us to learn more.