How to Engage Prospective Patients at Plastic Surgery Practices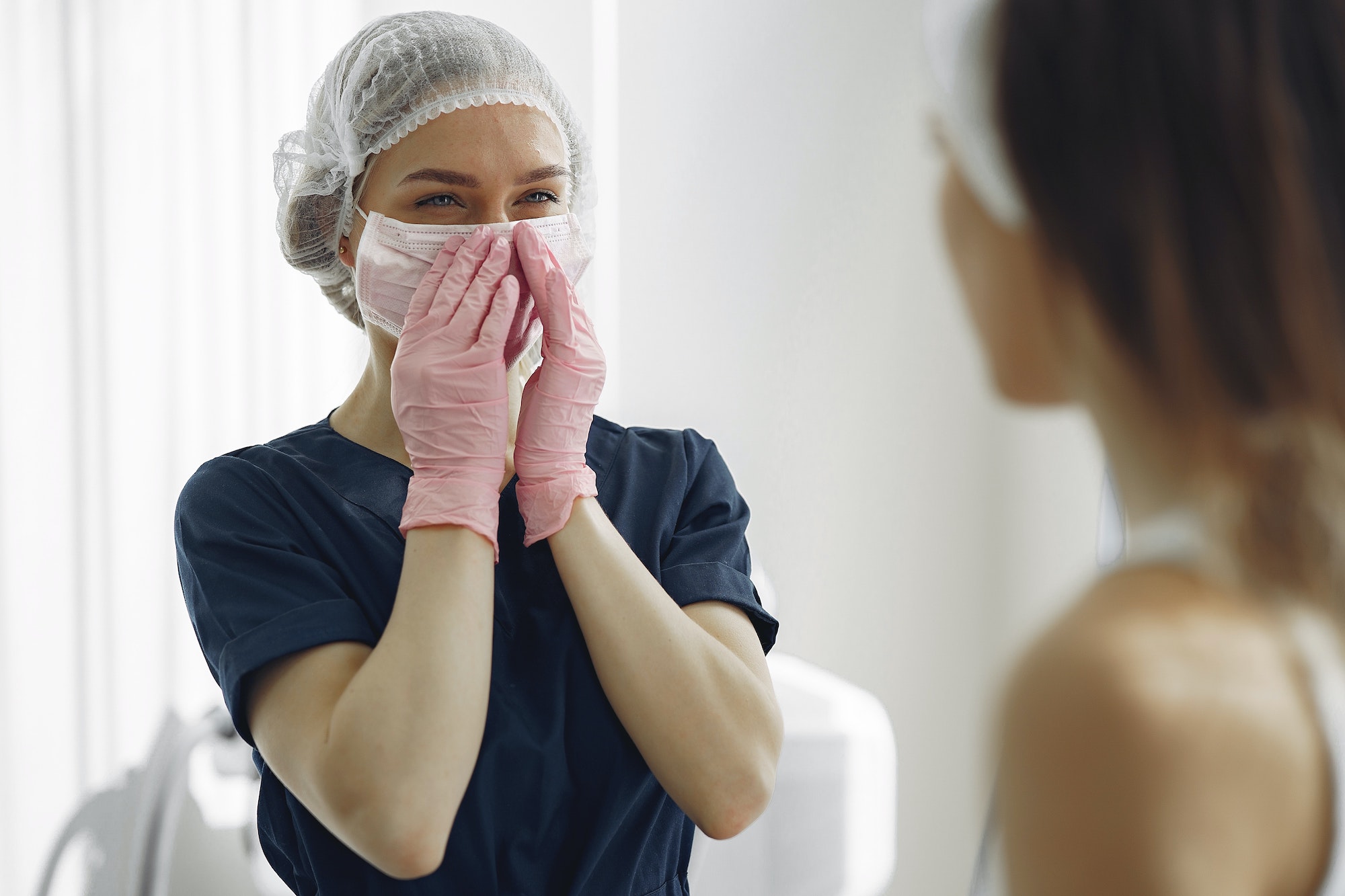 There are many factors that can impact the success of plastic surgery practices. But perhaps none is more important than the way you build relationships with your prospective patients. Patient engagement—from your first online impression, to the initial phone call, to the consultation, and beyond—is critical to the growth and success of plastic surgery practices.
Getting a cosmetic surgery procedure on the book requires a great deal of lead nurturing, strategy, and coordination. Successful practices have an effective and efficient process in place that helps foster a prospective patient all the way from an initial consultation to their post-surgery care. To make that process as effective as possible, consider these strategies: 
Consider the Importance of the Patient Care Coordinator Role
A practice's Patient Care Coordinator (PCC) serves in one of the organization's most crucial roles.  Not only does the PCC take on the complex role of filling the surgeon's schedule, this person essentially plays a business development role as the face of new patient acquisition. They talk patients through questions and procedures, get to know the patients by asking engaging questions, and explain the surgery pricing and logistics.
Investing in the hiring, training, and retention of this role is an impactful way to impact a practice's bottom line. In the best case scenario, a great PCC spends many years with a practice, becoming so in sync with their surgeons and connected to patients. There is no patient engagement strategy that can truly work without relying on an PCC.
Make Pre-Consultation Calls a Part of Your Process
While an in-office consultation is standard, we recommend creating a process for a pre-consultation phone call. This can prequalify the patient as a good candidate—which helps respect both their time and the staff's time in the future. Over the phone, the PCC can share an estimated price range and time frame for the procedure the patient is interested in learning about. 
Is the patient ready for surgery now, or shopping around and planning for a few years from now? Can the patient budget for the downtime and money the surgery requires? Having answers to these questions prior to an in-office consultation can help ensure it's worth it to have the patient come in for a consultation. 
It's also a great time to get to know the patient and begin creating a relationship (more on this later). Use the FORD model to ask thoughtful questions about the patient and begin building trust. 
Schedule a Consultation (and Charge for It)
If the call is a green light, it's time to schedule the consultation. Again, the PCC can take the lead on this—asking good questions and preparing the patient for what the surgery entails. It's good to ask about the patient's goal for the procedure, how long they've been thinking about it, and whether they've seen other surgeons. It's also helpful to understand their family and life situation. For example, a teacher might want to schedule their surgery for spring break or summer. And if a mother wants a face lift and her daughter is getting married next year, she'll need to get the surgery scheduled soon so she has time to heal.
The patient will also have a chance to meet their plastic surgeon and ask any questions they might have. Then, it's time to schedule the surgery.
By the way, if you're not charging for consultations—you should be. A fee between $100 and $250 ensures the patient is serious and is less likely to no-show. That fee can go toward the surgery if the patient moves forward.
Engage Patients with Excellent Communication Throughout the Process
Around this time, it's important to work on building a personal connection with the patient. High engagement will lead to more case acceptance.
When a patient first contacts your practice, it's key to respond quickly. That shows your practice is paying attention and values their business.
After the conversation has begun, the PCC can begin providing personalized information to the patient. This might be a digital brochure or videos from the surgeon talking about the procedure. While automated drip campaigns can save time, we recommend taking a more personal approach. Cosmetic surgeries are often elective procedures that come with a high price tag. So, patients want to receive personal, relevant information along the way. This will also help them better prepare any questions they have for the surgery.
Schedule the Surgery
Congratulations on making it this far with the patient! When they're ready to schedule, the PCC can find time on the surgeon's calendar. If the patient had a good consultation but hasn't scheduled the surgery yet, the PCC can strategically follow up by phone, text, and email.
Plastic surgery practices should ask for a down payment for a surgery date. This could be a flat rate ($1,500 or so) or 10-15% of the total surgery cost.
The practice can also ask for full payment for the surgery four weeks in advance. Some practices have historically asked for payment at the pre-op appointment two to three weeks prior to surgery, but if something comes up, it's difficult to fill that surgery slot with another patient. Asking the patient to commit four weeks ahead helps cover any risk of changes.
We also suggest having good cancellation or rescheduling policies in place to share ahead of time. A surgeon's time is valuable, so it's best to reduce postponed dates or cancellations.
By this point, the PCC will likely have built a strong relationship with the patient. Even if the patient calls with questions in post-op, they'll likely want to speak with the coordinator. It's good to keep patients engaged and happy even after surgery. You never know if they'll want another procedure or have friends to give as referrals!
Skytale Group Elevates Plastic Surgery Practices
If you're a plastic surgeon or practice owner looking to grow or scale your business, schedule a call with Skytale. Our specialized consulting time brings decades of hands-on experience working in, running, and growing cosmetic surgery practices. Using the intersection of business intelligence and our clients' personal goals, our consultants create tailored strategies to help our clients grow, scale, and/or sell. 
Get in touch today to learn more about how we can serve you.