Here's What to Look for in a Strategic Financial Partner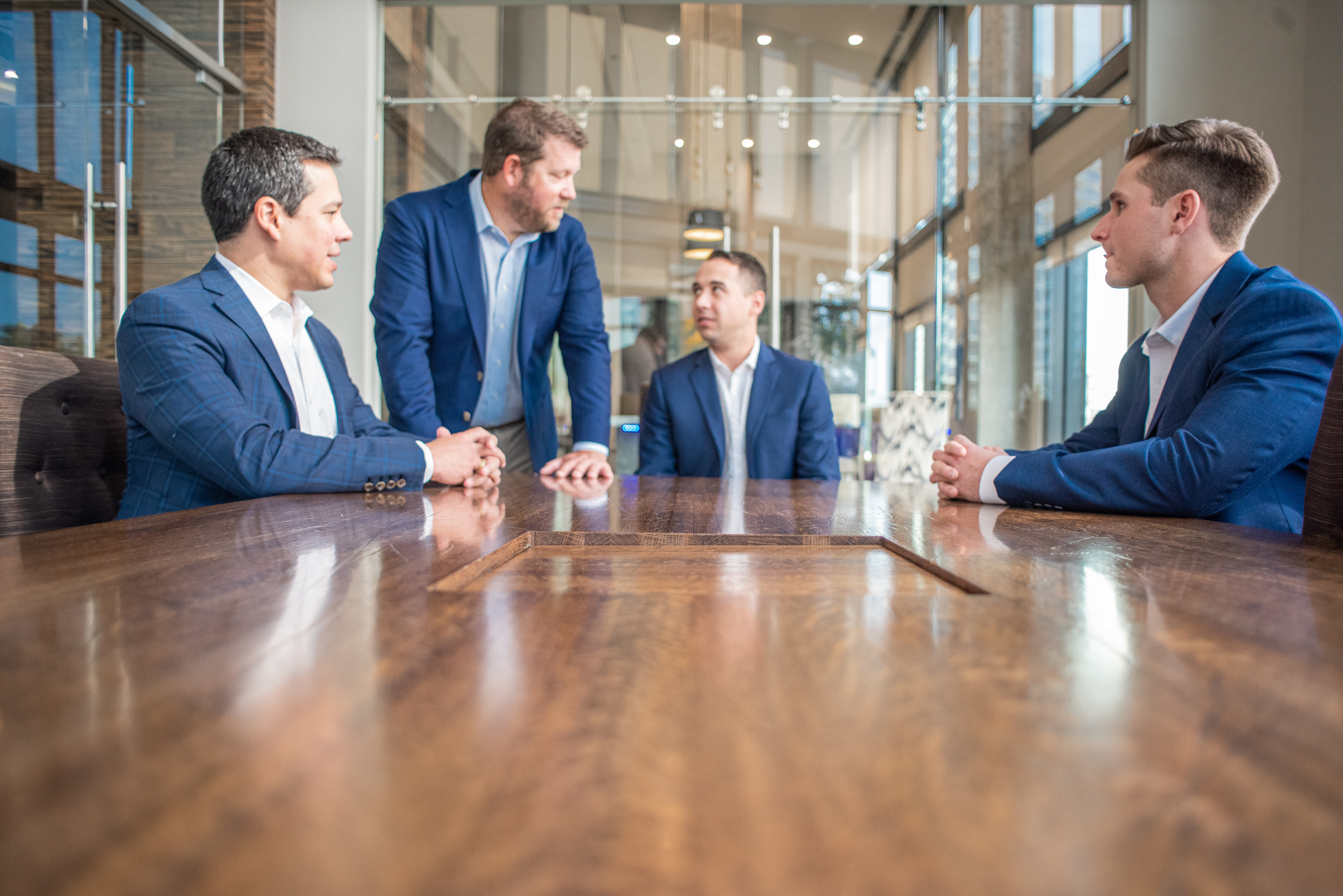 How does a strategic financial partner help businesses grow?
Before joining Skytale, many of our consultants played integral roles in growing businesses. They built out DSOs, scaled med spas, and helped companies in other industries thrive. No matter the industry, they all realized one thing when colleagues came to them for advice: most of the questions were about finances. 
What financial decisions lead to success?
Am I running my business efficiently?

How do you track financial data over time to lead to growth?

Can I afford another location?
Is it time to hire more providers?
What's the value of my business?

How do you best manage financial processes in your business?
Your organization's finances are the key to making informed, strategic decisions that will lead to growth. In order to fast-track that growth, it helps to bring in a strategic financial partner.
What is it like to work with Skytale Group?
When we take on a new client, we immediately consider it a partnership. Our job is to understand our client's vision, then provide the insight, experience, and support to help them carry it out.
A partnership for us begins with a crash course in learning everything about your organization. Through discovery meetings, we might discuss questions with a client like:
Where do you want your business to go?

What

key performance indicators

(KPIs) do we need to measure to get the best results?

If you want to sell someday, what type of investor are you looking for?
Then Skytale will create a map of how to reach your goals through a financial lens. We'll help you track KPIs on a monthly basis. And we'll assign our experienced Skytale consultants to walk with you hand-in-hand through the months and years to come.
Skytale calls ourselves "fractional CFOs." Any time you have a question about financial ramifications for your business, you can pick up the phone and call us. We're not just consultants, we're your team members.
Over the course of our engagement with clients, we often have the privilege of getting to know their interests, goals, and other details of their lives. For entrepreneurs and business owners, those personal details often inform your strategic decisions, brand, or long-term vision. As a part of the team, we treat our client's businesses as if they are our own.
Here's What to Look for in a Financial Partner
Before you decide on a financial partner, here are a few things to look for that they should be able to offer you:
Growth mindset:

Skytale focuses on scaling and building efficient organizations through several different lenses—not just through finances, but also operations, management, IT, and so on.

Custom roadmap:

We spend hours discovering what the client's firm looks like, who the key players are, what challenges they'll face, and what their ultimate goal is. Then we create a model that fits your organization. If there are deviations along the way, we'll adapt together and create new solutions.

Financial expertise and industry experience:

Our team members have experience in both the financial and healthcare industries. They've done the work, and now they can share knowledge with each other and our clients in a symbiotic way.

True partnership:

Skytale's relationship with clients is one where we're available at any point in time. Even if a client only meets regularly with one team member, that member will enlist knowledge and decision-making help from the whole team. And we work in multiple locations and time zones across the country, so we don't shut down at the stroke of 5 p.m!
Start the Conversation With Skytale Group Today
If you're ready to take the next step for your healthcare organization, we hope our team at Skytale are the first people you call. You can get in touch with us by phone or email to start the conversation. We look forward to learning how we can help you grow and scale.
Thinking About Selling Your Med Spa or Dental Practice?
If you've got M&A on your mind, Skytale helps with that too. The market is hot for investors, and Skytale has a list of buyers in our back pocket. Selling a business—your life's work—is one of the most important things you'll ever do, so it shouldn't be taken lightly. A strategic financial partner can help business owners navigate the market and find the optimal deal structure.