How Is AI Changing Dental in 2022?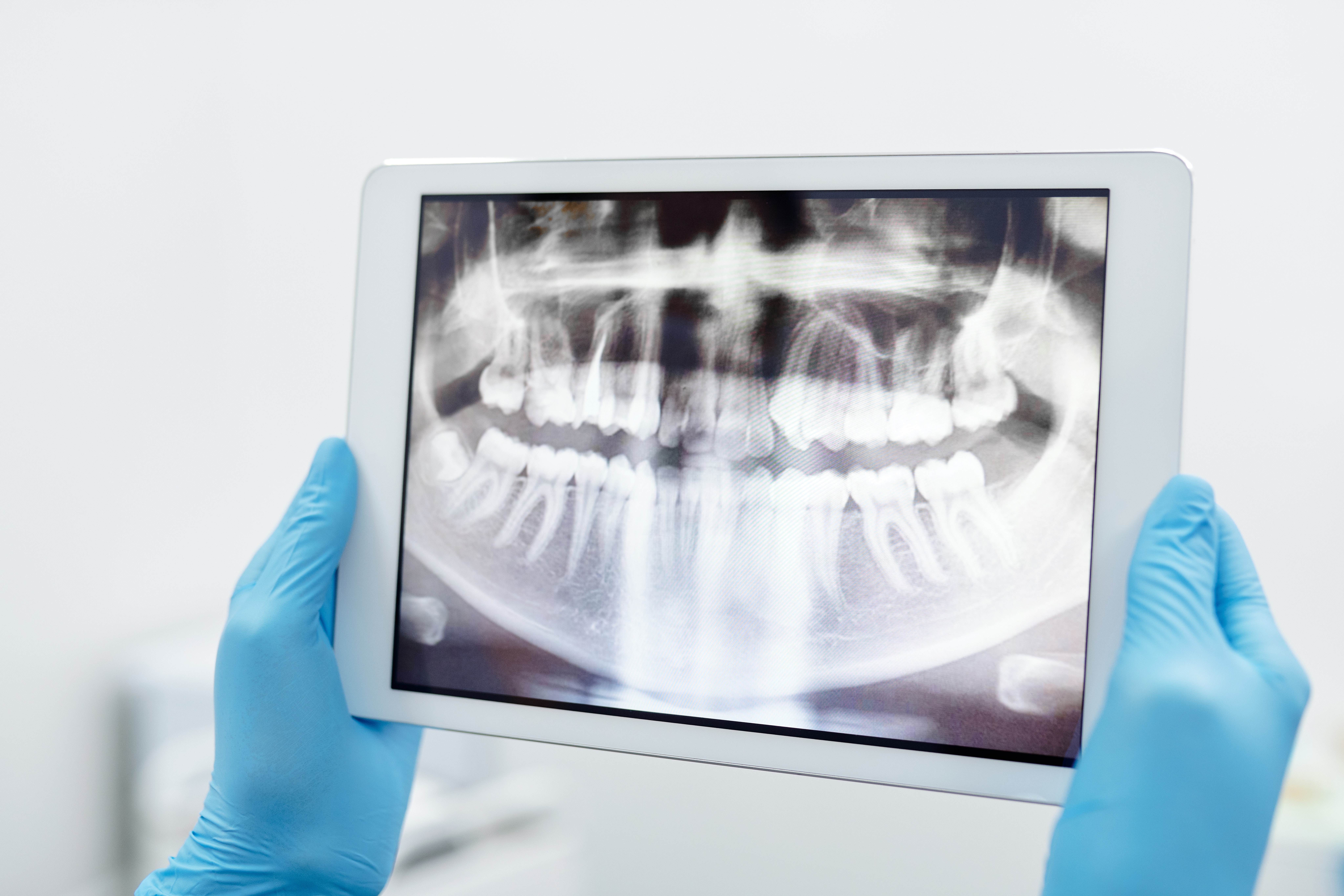 Dental AI (Artificial Intelligence) in 2022
As our dental practice and DSO clients enter the new year, industry growth is not slowing down. And technology continues to advance and with cutting-edge equipment and software. Several anticipated trends include a focus on overall wellness, digital technologies to connect with patients, and dental AI (artificial intelligence). We're honing in on dental AI and how it presents new opportunities to automate, become more efficient, and improve effectivity.
Benefits of AI in Dental
The benefits of using artificial intelligence as dental technology are ample and include the following:
Increase revenue opportunities.

Investing in the right technology can have a substantial ROI for your organization. We suggest budgeting out the potential revenue of the investment and calculating the breakeven point. I

nvesting in capital expenses

can add value to your practice.

Increase production per patient.

Personalized patient care

should always be a priority, from the front desk to ​​time spent with nurses, hygienists, or physicians. Dental tech offloads busy work from dental staff so they can spend more time focused on their patients. And increased productivity leads to more patients in chairs per day. This improved performance will be reflected in your practice's bottom line.

New AI is diagnostic.

AI can address

dental anomalies, reduce time analyzing reports, and increase chair time for dentists.

Moreover, it reduces human error in services like cavity diagnoses and dental prosthetics.
Examples of Dental AI and Dental Tech
Have we piqued your interest in investing in dental AI for your practice or DSO? Below are a few advanced brands of dental technology to keep an eye on.
Pearl builds tools like Practice Intelligence®, a ​​computer vision system that reads radiographs accurately and quickly, and Pearl Protect®, a program that defends against multiple forms of radiograph-related insurance fraud. The brand believes that "artificial intelligence can be the dental practitioner's always-on assistant and the patient's most trustworthy friend."
Overjet uses computer vision, data science, and dental research to help both dental payers and providers to deliver the best patient care. Their insurance claim intelligence platform can automatically review every claim to reduce turnaround time and make accurate payments. Likewise, their clinical intelligence platform can improve patient care and automate administrative tasks to help grow your organization.
Finally, Zentist automates dental insurance billing to optimize the revenue cycle. In the company's words, "Zentist enables DSOs to aggressively focus on acquiring additional practices, while minimizing the frustrations of scaling their RCM team."
Dental AI Brings New Revenue Opportunities
Tech in dental contributes to organizations' revenue growth. Successful DSOs invest in the right technology, but make sure your company is investing in technology with intention. Do your homework before buying equipment and teach every team member how to use it. Meanwhile, dental offices looking for opportunities for incremental growth are implementing artificial intelligence in a few ways: 
Treatment programs

Revenue/collections (replaces mundane staff labor)

Patient Prism

that implements AI in order to score new phone calls
Skytale Group is a full-service partner to group dental practices and DSOs. So if you're ready to learn how dental AI can benefit your organization, get in touch with us today.