Create a Vision for Your Practice With DSO Consulting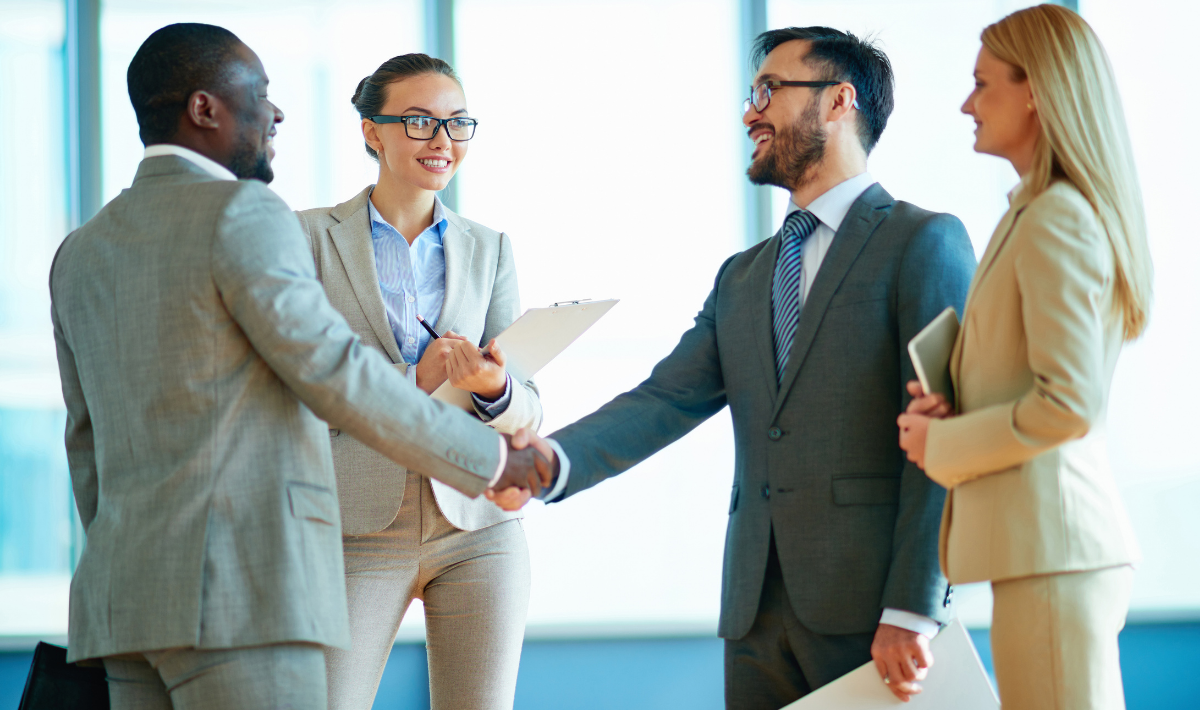 Having met hundreds of dental practice during our time in the industry, we know what it takes to meet your business and financial goals. And an essential ingredient to a successful dental practice can be DSO consulting. Skytale Group serves organizations with financial modeling, EBITDA maximization, and more to help you grow–and even sell.
Our partnership with MFD Dental Management was featured in Dentist Entrepreneur Organization (DEO) Magazine as an example of how DSO consulting can elevate a practice. We're honored to work with dentists like Dr. Markowitz. Check out the article below.
As Published in DEO Magazine:

"MFD Dental Management's partnership with Skytale on financial parts of the business allows its clinicians to focus on delivering world-class care.
For Dr. Steve Markowitz, 'doing it alone' was never an option. A third-generation dentist, Dr. Markowtiz was thrust into the role of helping to lead a dental practice while a dental school student when his father was severely injured in a ski accident. 'That shaped my view of team and having to rely on doctors, employees and processes, because I knew I could not do it alone,' Dr. Markowitz said. 'It wasn't an option for me from day one.'
Indeed, the wisdom gained from having to rely on other people has been incredibly beneficial to Markowitz's organization, MFD Dental Management, LLC an emerging dental group practice about a half hour outside of Boston. MFD currently has five locations and 107 employees. As one of MFD's leaders, Markowitz's job is to ensure that each seat in the organization has the best and most talented person in it.
That's what led Dr. Markowitz to reach out to Skytale, a full-service strategic, financial, and M&A advisory firm, when MFD was at three practices and around $10 million in revenue. MFD leaders wanted expertise in creating a clear financial vision of what tomorrow would look like next year, and five years, down the road – not just for the organization, but for each practice, partner and employee. 'We needed to be able to fully understand all of the financial aspects of the business and how to continue to grow in the smartest way.'
How DSO Consulting Helped a Growing Dental Practice
Dr. Markowitz said from the initial conversation with Skytale's Founder, Benjamin Hernandez, he knew the partnership would be fruitful. 'Ben is someone who understands the financial business of dentistry, but I could also tell he really cared about the success of me and every single person that is part of this organization,' he said. 'I get that same feeling from our meetings with Skytale's team. It's as if they work as part of our organization, not as a consultancy telling us what's best.'
Discussions happen a few times a week and range from how best to utilize capital expenditure budgets, to forecasting P&L, to navigating employee reviews and pay increases, to everything in between. It goes well beyond a consultant/organization relationship, Dr. Markowitz said. 'I truly feel that they're a partner and part of our team,' he said. 'Our success is their success.'
In a short period of time, MFD has grown almost 60% since. Dr. Markowitz credits the MFD team's drive to deliver high-class patient care, and Skytale's guidance, for that success.
When fellow dentist entrepreneurs ask about Skytale, Markowitz tells them that beyond the services offered, Skytale provides organizations comfort and sophistication. 'As a dentist first, entrepreneur second, I have comfort knowing what the next year is going to look like,' Dr. Markowitz said. 'It's also a level of sophistication that when we look to acquire new practices or expand, we can financially model that. Now I'm willing to take greater risks. And those greater risks have shown incredible dividends to our organization.'"
Is Your DSO Ready for a Financial Partner?
Dr. Markowitz's success story with Skytale Group rings true for the other dental practices we serve. Our clients are often focused on scaling from a single location to a multi-site group. Or they are rolling up to a DSO or becoming a platform for private equity. Thus, we've assembled a team with exactly the industry expertise to help you achieve your vision. Ready to learn more? Get in touch with us today.