5 Healthcare Practice Management Strategies to Ensure Success After COVID-19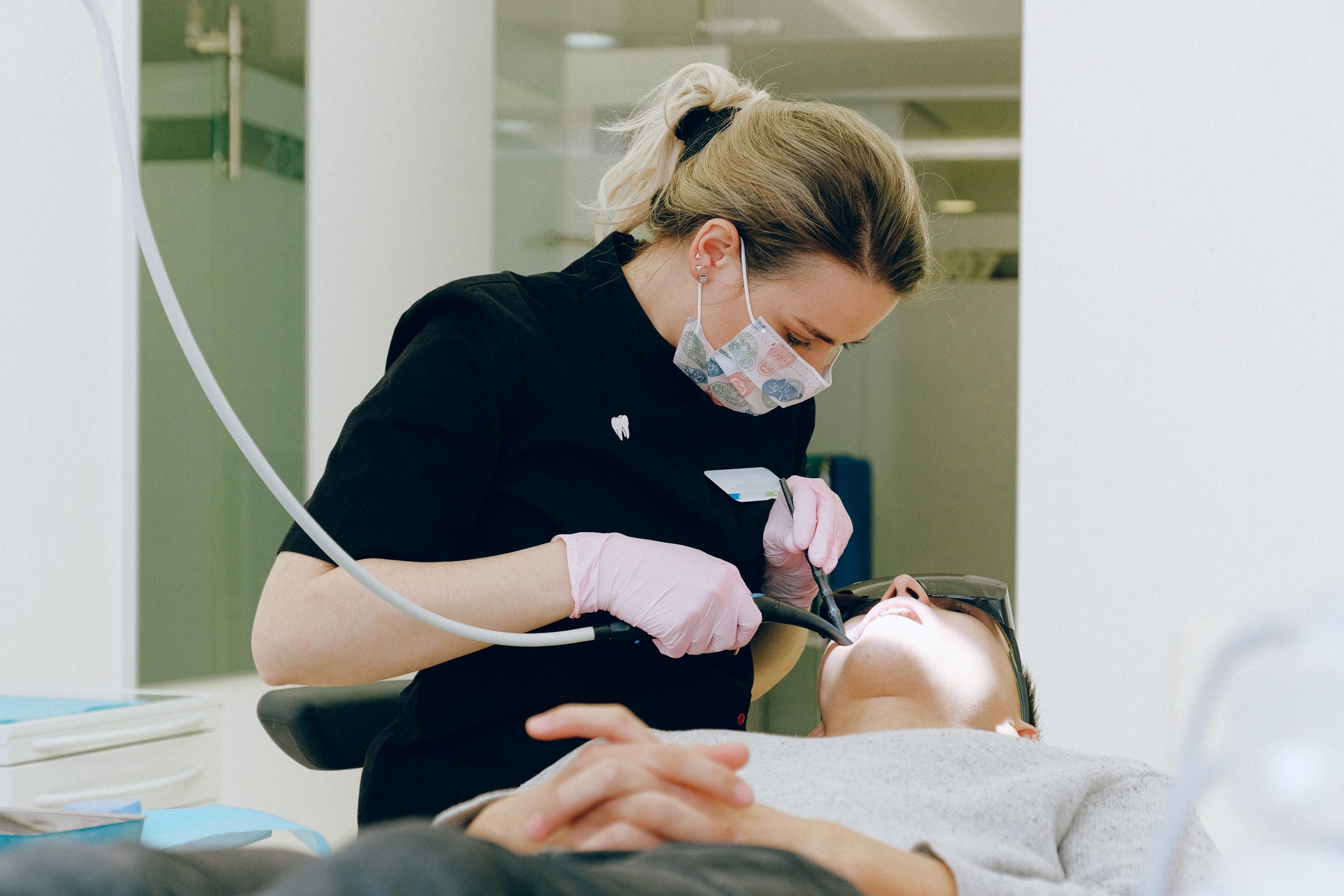 The COVID-19 pandemic has undeniably impacted your healthcare practice, employees, patients, and YOU. Whether you're a dental practice, a medical spa, a surgery center, or even a non-healthcare business, it's important to find  healthcare practice management strategies to transition into a future that adapts to re-opening, continued precautions, and life after COVID-19.
As you continue to endure pandemic restrictions (and, as restrictions begin to lift), here are several active steps you can take to ensure your business thrives when doors fully reopen.
1. Evaluate your team.
Many business owners have had to make difficult decisions during the COVID-19 pandemic, including furloughing, allocation of employee hours, and maintaining internal communications. Now is a critical time to evaluate your team members and reinforce a strong foundation for your business when doors open again.
When you launched your business, what did your ideal team look like? The initial four or five team members are often the cultural founders of a business. As your most tenured employees, they organically drive characteristics like office norms, professionalism, and customer relationship management. Consider if you are satisfied with the current culture. What improvements would you like to make, and which team members can help you steer in that direction?
Use your core values as a guide to evaluate your existing team. Do your team members understand your expectations? Are they on board with your vision? A simple way to gauge employee satisfaction while examining their understanding of your values is a survey. Plus, a survey offers you room for improvement as a leader, which leads us to our final suggestion:
Explore ways you can welcome your team back from the COVID-19 pandemic stronger than before. This may include staff development, coaching, or praise and recognition. Cultivating gratitude for your employees' commitment during the pandemic (and their gratitude for you!) will kickstart your team's performance when you are back in the office at full capacity.
2. Implement thoughtful communications.
Get creative about communicating with your team! It is important that employees feel "in the loop" and able to access you for information, updates, and encouragement. Are some of your team members operating outside the office? In a virtual world, meaningful interactions carry more weight than ever.
Share updates via text. Host video chats and happy hours. Send an encouraging letter or email. Order lunch to be delivered to their homes. Inspire team confidence and generate a sense of fun. The simple practices should not feel like work–view this time as a chance to build relationships and show that you care. It is easy to treat your people well when things are easy, but when the going gets tough, your team will remember how you took care of them.
3. Steward relationships with patients.
Equally as important as your employees are your patients. This season is opportune for building loyalty among past and future patients through regular communication, personal connection, and fun interactivity. Here are several healthcare practice management strategies to cultivate your customers during the COVID-19 pandemic:
Plan and maintain a communications cadence. Personally connect with patients whose appointments were postponed to empathize with any of their frustrations and keep them informed on how you plan to schedule them when you repon. Mail personalized thank you notes to patients who referred you to friends. And send consistent messaging to all past patients, expressing your gratitude for their business and inviting them back as soon as you begin operations.
Get social. People are consuming massive amounts of digital media right now, so do not miss the opportunity to meet them online! Use your business' social media presence to share updates, behind-the-scenes content, fun videos, and reminders that you cannot wait to welcome your patients back through your doors.
Ask for online reviews. You might be surprised how much customers appreciate being asked for their feedback. If a patient had a positive experience at your med spa, reach out to ask if they would be willing to post a Facebook, Google, or Yelp review detailing their visit.
4. Practice your operations.
Depending on your location and practice type, you may still be living under tight restrictions. The word "closed" has a negative connotation–make sure that is not the image you portray. Stay active! There is always work to do at your practice, and now is a great time to do some housekeeping work.
Answer the phone. It validates that you are here for your patients and ready to answer any questions.
Clean the practice. Find ways to make small, inexpensive aesthetic changes that patients will perceive as new. Apply fresh paint, declutter the walls, and toss out old marketing materials. Even when doors fully reopen, you will need to keep cleaning and adjust to a new normal with an additional focus on cleanliness and safety.
Create a productive reopening schedule. Use telehealth to cycle through free consults now that may generate paying customers later. Consider adding additional days and hours to accommodate patient volume when you reopen. Think through reopening events or member appreciation value-adds if the schedule remains light.
Clean up or complete your procedures like a Practice Management System, clinical protocols, and clinical chart audits. Help employees adopt new systems and retrain staff on clinical protocols.
5. Invest in yourself.
You have led a small business through a very difficult year for our economy, society, and mental health. You made many tough decisions and have more to come. Make it a priority to nurture your mind and body, read and learn, and keep moving forward. When your business reopens, you can hit the ground running as a mentally healthy, well-prepared leader.
If these healthcare practice management strategies are helpful to you, get in touch with us to continue the conversation!